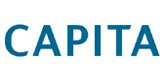 Just two in ten organisations rate customer effort – the level of frustration, amount of time invested and the number of times an organisation is contacted – as a top three measure of customer experience. This is despite 8 in 10 respondents of a Customer Contact Association (CCA) member survey, in partnership with Capita Customer Management, admitting that they have stopped interaction with an organisation because it was too hard.
Customer satisfaction features in the top three most important measurements of customer experience (over eight in ten organisations) and over half of the respondents say that it is their organisation's number one measurement of customer experience. First contact resolution and average handling time are the second and third most important. However, with eight in ten organisations stating they will measure customer effort in the future, that trend looks highly likely to shift.
A report entitled, 'How hard is it to make life easy for customers?' produced by CCA and in partnership with Capita, warns organisations that one size doesn't fit all when it comes to measuring customer effort and changing customer services processes as a result.
Simon Hunt, head of quality, insight and improvement, Capita Customer Management, said: "There is such a thing as good and bad effort because, for a better outcome, a more tailored experience, or a higher reward, some customers may be happy to invest more effort. This is why it's important that we don't look at customer experience measurements in isolation and instead view what's going on in the bigger picture. It's encouraging to see that the industry is constantly seeking ways to measure and improve the customer experience, but it's a little surprising to see such measures as average call handling time still relied upon by some."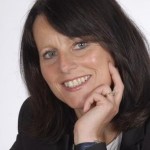 Anne Marie Forsyth, chief executive, CCA, said: "Arguably, the customer service market does not yet have a fit for purpose approach to measuring customer effort. Our survey indicates that more organisations intend to use the measure alongside other metrics, but there isn't a standard approach as to how the data is obtained or the rating system that would enable industry-wide benchmarking. CCA is committed to working with its network throughout 2014 to support organisations to improve their service offering. We are currently consulting with our network to develop version six of CCA Global Standard that will be launched in June of this year. The new version will contain guidance on the most appropriate and useful measures. This will support how this important information can be captured in a consistent way to support the objective of customers having a better experience."