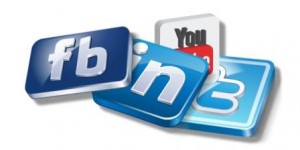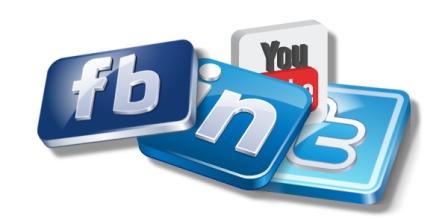 According to the recent Ovum report on Social Media CRM Outsourcing the need to deliver social customer service is growing, but most companies are still managing their social media channels in-house. In fact, enterprises are reluctant to embrace the outsourced business model. Why?
Let's look at some other questions to get to an answer:
Why is the social channel so different to other more traditional channels?
For many years large brands have outsourced their voice, email, web and chat channels. There are obvious benefits to partnering with specialist providers of contact centre services, often offering 24/7 operations, with multi-lingual agents and the ability to scale up and down to meet customer demand.
So, why not look to harness these benefits across the social channel as well? We all know that the social channel is prone to sudden spikes and that we can't control 'when' our social customers contact us. Furthermore lack of response to disgruntled 'social' customers can seriously damage a brand.
What are the primary fears in an outsourced model?
Social media has historically been owned by marketing and PR departments that are reluctant to trust an outsourcer with management of the (whole) social channel. The view is 'you can't hand over the crown jewels'. Ownership of Twitter, Facebook, Google and LinkedIn just can't be passed on to a third party.
The social media channel is in the public domain. Brands are terrified at the risk that an outsourced agent will post or tweet something in the public domain that could really damage the brand and even go viral. In short this is a channel that should be 'controlled' in-house.
How technology is addressing these fears:
Social media platforms are evolving all the time. At Sentiment we are constantly learning lessons from traditional channels to help optimise the delivery of social customer service. A number of these developments are well suited to allaying the fears above:
1. 'Automations' – these can be set up for any brand, where specific keywords and phrases will deliver a certain 'type' of social mention to specific departments or individual agents. This ensures that marketing can maintain ownership of brand reputation, whilst customer service enquiries can be automatically directed to the contact centre (in-house or outsourced) for a swift response.
2. Command and control – Sentiment have developed a unique 'staged engagement' feature that stops agents posting in the public domain unchecked. Permissions can restrict agents to the use of standard responses, with a personalised top and tail. Agents can them move outside of these canned responses, but only with supervisor approval. Finally, agents can respond freely, but with a range of blocked keywords and phrases.
Such functionality makes the potential to work with social media outsourcers a real possibility. Marketing keep control of the social mentions that matter most to them, while customer service enquiries get answered quickly by agents who can be trusted. A win-win situation all round.
Would a hybrid model be the answer?
A hybrid model for the social channel is something we've never really been able to consider before. This scenario is where a businesses positions a core social media team in-house, but looks to overflow to a third party outsourcer during spikes and out of hours in exactly the same way voice and email is dealt with. Once again, technology is opening up this option as a potential solution.
At Sentiment, we have introduced a number of new intelligent routing and distribution options within our platform. As a cloud-based solution, we are able to deliver relevant social mentions across a 'virtual' team of agents, whether these are in-house or outsourced.
As such, there is now potential to set up a hybrid solution based on:
1. Time / Day Plans – this is where hosted time and day plans are set up to route social mentions to a core team in normal working hours, but can then be routed to an outsourcer during evenings and weekends.
2. Overflow options – a core team can be set up to manage BAU (business as usual) social media customer service, but a range of options are available to help manage seasonal demand or sudden social spikes. We can trigger an overflow based on volume of mentions and even on the time taken to respond to an enquiry.
3. Real Time Visibility – Sentiment provides a Supervisor Dashboard that shows the volume of mentions coming in, the number assigned to each agent, average handle time and more. This visibility helps us optimise the workload across our in-house and outsourced agents. In terms of hitting SLA's the dashboard is an invaluable tool.
In-house, outsourced or hybrid solution?
So, we've now analysed some of the fears involved with outsourcing the delivery of social customer service. We have also explored how technology is addressing those fears and presented a number of new, innovative solutions to alleviate the perceived risks. We have even presented a new, alternate solution where organisations can benefit from the best of both worlds through a 'hybrid' solution.
The choice is now down to you!