Customer service roadside breakdowns imminent as half fail to perform regular audits
Dave Ogden, Account Executive at Aspect Software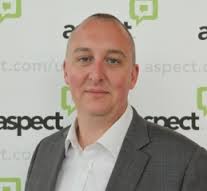 Last year, Ofcom fined several companies for breaching silent and abandoned call rules, including its biggest fine yet of £750k to one firm. A recent survey of contact centre professionals by Aspect Software has discovered that almost two in five senior contact centre professionals in the UK admit that they are not, or they don't know whether they are currently Ofcom compliant.
Aspect's study, which asked* senior customer service professionals with at least one contact centre site located within the UK, also found that just over a quarter (28 per cent) of those surveyed claim to perform a thorough review of regulation compliance (including industry-specific regulators such as the FCA) at least once a quarter. This is despite the fact that at least 60 per cent are required to comply with more than one set of industry regulations.
Dave Ogden, Ofcom regulations expert and Account Executive at Aspect, suggests that a contact centre should be a well-oiled machine: "A contact centre is like a motor engine that has a basic, older structure that has had parts replaced, added on, polished, shined and improved. It's important to take a look at the contact centre regularly, to ensure optimal performance, and to prevent the public fallout that can occur when legacy systems inevitably backfire.
"But contact centres are slightly more likely to audit their compliance annually – 54 per cent – than their technology, with 52 per cent. This means that almost half of UK contact centres take a full review less than once a year, but Ofcom rules can change more frequently," he added.
An internal employee normally performs any such audit, with only 6 per cent claiming to use an outsourced service. Ogden recommends that a fresh perspective is essential: "Admin failures can often be traced back to inefficient and out-dated software, but legacy systems can often escape appropriate scrutiny, as long-standing managers might be reluctant to question their original investment. This leaves it open for possible technical and service problems in the future."
Ogden concluded: "There are some critical questions that need to be asked each year, of each piece of software, application, or hardware. Is it still performing its major function effectively? Is it costing us more to keep than it returns? Can we improve its use for better performance? Is it still compliant? This is not about overhauling current systems, but instead, placing an emphasis on cutting costs and improving efficiency."
Other key results from the survey:
• The majority (63 per cent) of contact centres run by the professionals surveyed have less than 150 seats, and only one contact centre within the UK (54 per cent)
• A quarter (25 per cent) of contact centre professionals admitted that they do not share industry best practice with other contact centres
• Almost a third (31 per cent) of those surveyed said that Ofcom compliance meant making changes to the way they ran their contact centre
• 15 per cent of respondents did not know whether they needed to be compliant with industry regulatory bodies other than Ofcom
*Sample of 60 senior contact centre professionals in the UK, survey conducted in Q4, 2013
For additional Information see Aspect's Company Profile