Eptica research finds that just 30% of emails and tweets answered successfully
UK insurers are struggling to cope with social media and online channels, responding accurately to less than 1 in 3 tweets and emails on average, according to the Eptica Multichannel Customer Experience Study. The research also found that insurers are failing to deliver on all channels – just 20% responded to questions asked on Twitter and via email, meaning the majority are cutting down choice for consumers.
The research, carried out by multichannel customer interaction management software provider Eptica, evaluated ten leading UK insurers. It replicated consumer behaviour by measuring them on their ability to provide answers to ten routine questions via the web as well as their speed, accuracy and consistency when responding to email, Twitter and web chat.
The study found that the online performance of insurers is improving, but slowly. While over half (57%) of questions were answered online (up from 48% in the previous year), this lagged behind other sectors, notably fashion retailers, who answered 79% of questions asked via the web. There was a widening gulf between best and worst – one company successfully answered 8 questions online, while another provided a relevant response to just 3.
50% of insurers were on Twitter, although just three responded successfully to tweeted questions, putting insurance in the bottom half of the sector league table. The average response time was 37 minutes, with the fastest answering in 16 minutes.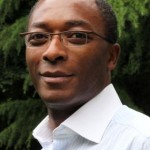 Olivier Njamfa, CEO and co-founder, Eptica, said,
"The insurance sector has been radically changed by the expansion of digital channels, with the majority of policies now researched or bought online and consumer loyalty at an all time low,"
"However our study shows that the sector is struggling to deliver the channel choice that consumers demand – or the fast, accurate responses that they need during the buying process. With competition increasing, it will be those insurers that successfully deliver customer experience through a multichannel strategy that will thrive and expand. It is therefore time for all insurers to benchmark their performance, and look at how they can better meet customer needs."
Success rates through email remained static compared to last year. While 90% of insurers offered the ability for non-customers to email them, only 70% actually responded to a message. And then just 30% answered the question satisfactorily, meaning that 40% provided a response that didn't meet customer needs. Again, there were great differences between insurers. One responded within 1 hour and 6 minutes – yet the slowest took over five days (125 hours and 24 minutes).
The study also analysed company performance on web chat. However at the time of the research no insurers offered web chat, although one has since introduced the service. Across all sectors the study found that web chat scored highly for accuracy and speed, with 93.5% of interactions receiving satisfactory answers in an average time of 4 minutes and 29 seconds.
The full findings of how the insurance sector performed within the Eptica Multichannel Customer Experience Study, along with recommendations for areas to focus on, are available in the Eptica Insurance Guide, which can be downloaded by Clicking Here
Eptica Multichannel Customer Experience Study methodology
As part of the Eptica Multichannel Customer Experience Study ten insurance company websites across the motor, life, travel, pet and household sectors were evaluated in five areas:
1. For their ability to answer ten basic, sector-specific questions via their website. These included:
– What is your cancellation policy? – Do you offer a loyalty discount if I take out more than one type of insurance policy with you? – What is your maximum no claims discount?
2. On the speed and accuracy of their response via their email channel
3. On the speed and accuracy of their response to a directly tweeted question
4. For their ability to answer a question through web chat (if offered)[1]
5. On the consistency of response across digital channels (email, Twitter and web chat)