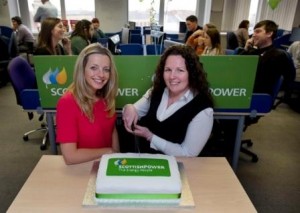 More than 20 new, permanent jobs could be created at a local contact centre if an initial short-term contract with a new client proves to be successful.
KC Contact Centres, part of local communications provider KC, has won a three-month contract with energy giant ScottishPower that could result in a longer term partnership.
The contract, which began last week, will see KC Contact Centres employees supporting ScottishPower's gas and electricity sales business across the UK.
More than 20 people have been employed on a temporary basis to fulfil the contract and it is hoped that these will turn into permanent roles after the initial three-month period ends.
Director of KC Contact Centres, Anita Pace, said: "ScottishPower is one of the UK's largest energy providers and we're delighted to be working with them to help them achieve their growth ambitions.
"They expect the highest levels of professionalism and customer service from the partners they work with, and the team here is looking forward to demonstrating our ability to deliver exactly what they need."
Elaine Frame, business development manager at ScottishPower said: "We are pleased to launch this new pilot service with KC Contact Centres. We aim to provide the best customer service possible, and KC Contact Centres has a proven track record of providing a high quality of service for its clients."
KC Contact Centres holds the Customer Contact Association Global Standard for quality service. It is also ranked amongst the top 25 of the UK's 6,000-plus call centres for customer service and in the top five public sector call centres; Its customers include Network Rail, bathroom retailer Victoria Plumb and a range of local and central government organisations.
Photo Caption: (l-r) Anita Pace of KC Contact Centres and Gillian Davis of ScottishPower