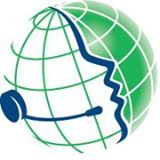 Teleperformance has announced that it plans to increase its workforce in Kilmarnock by up to 15 people a month throughout 2014.
Teleperformance, which has been working closely with East Ayrshire Council's Economic Development team, provides multi-channel customer care, technical support, contact centre and social media services to major organisations across the public and private sectors.
The company announced last October that it was creating 1000 new jobs across its workforces in Kilmarnock, Airdrie, Linlithgow, Erskine and Glasgow as part of a large recruitment drive. This took its Scottish workforce to more than 4000.
East Ayrshire Council's Economic Development team has been providing a range of support to Teleperformance to help with recruitment, selection and on-going training of its new and existing staff. Already its Kilmarnock base has recruited 40 new people under the Ayrshire Youth Employment Recruitment Incentives scheme.
In addition, the Economic Development team is financing 80% of the training costs to put five staff through their specialist Certificate in Mortgage Advice and Practice which is the industry recognised qualification that every mortgage consultant in the UK needs to pass in order to give advice to the public.
An Employment Fair, run in conjunction with the Council to help find new staff, will take place at the Grand, Hall, Kilmarnock on Thursday 20 February from 9.00am to 12.00pm so come along if you are interested in finding out more.
Councillor Jim Buchanan, Spokesperson for Delivering Community Regeneration at East Ayrshire Council, said: "We're delighted to start the New Year with such good news. Our Economic Development team works very hard to find solutions to make the recruitment and training process as easy as possible for companies and we're delighted that our relationship with Teleperformance is helping them grow and provide good long term career prospects for local people.
"Our team prides itself on being able to look at the needs of an organisation and provide flexible, tailored assistance to address their recruitment, training and wider business needs. We'd urge any company, large or small, established or new to approach us and find out just what help is available."
Yvonne Park, Contact Centre Manager from Teleperformance, added: "The help and support offered by the Economic Development Team has been really positive, allowing us to accelerate the investment we wanted to make in the development of our people, which ultimately adds value for our client and their customers.
"We have a team of skilled and talented people working at our site in Kilmarnock who live in the local and surrounding area whom we are keen to retain as engaged and loyal employees for the future.
"Anyone interested in finding out more about starting a career with Teleperformance can contact us on 0845 272 6666 or email careers.tpuk@teleperformance.com."