CCMA Annual Conference, 4th November 2014, British Library, London
The Call Centre Management Association (CCMA), the longest established association representing the contact centre industry in the UK, today revealed the agenda for its 20th annual UK National Contact Centre Conference. The theme for the event, sponsored by Interactive Intelligence, is the contact centre of 2020 and it will take place on 4th November at the British Library in London. The event is free-to-attend for CCMA members.
This must attend one-day event for contact centre management professionals will be opened by the Chief Executive of the CCMA, Ann-Marie Stagg, who will talk about shaping the future of the UK contact centre industry.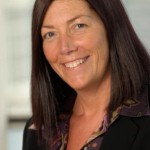 "With our membership significantly increasing in the past twelve months the CCMA's 20th UK National Contact Centre Conference is set to be the biggest ever," comments Ann-Marie "As well as helping organisations develop their visions and strategies for 2020, we also look forward to sharing case studies from organisations such as Enterprise Rent A Car and Neopost . Of course, there will be ample opportunities for networking and sharing best practise, for which our events are renowned."
A highlight of the event will be a panel debate in which leading industry professionals from Air France, Learn Direct, British Gas, Sovereign Housing, LV and Tesco Bank will discuss how their organisations are preparing for 2020.
Keynotes will be given by the CEO of Ipsos MORI, Ben Page who will give an insight into 'Our customers in 2020', and Martin Hill-Wilson of Brainfood Consulting who will introduce the audience to the idea of Customer Hubs. They will be joined by the main event sponsors, Interactive Intelligence, who will share its view on the contact centre environment of the future, looking at emerging technologies, considering how the contact centre will look in the next decade and suggesting the top five enablers that need to be built in to your contact centres strategic plans.

The UK National Contact Centre Conference is free-to-attend for CCMA members and £475+VAT per place for suppliers.
To register visit for the Conference Click Here