With Black Friday over the time for learning begins – Andrew Small, Vice President of Portfolio, BT Global Services.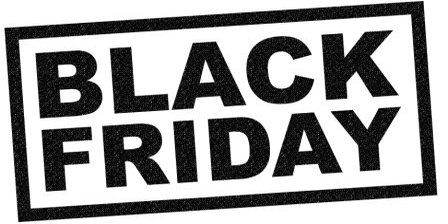 Black Friday and Cyber Monday mania maybe over for 2015 but the pressure placed on contact centre systems and processes offers unique learnings that can benefit a retailer's business all year round.
This year, our customers' contact centres certainly had to handle a huge surge in activity. We saw the calls carried to them via our global inbound platform leap by more than a third compared to last year. And Cyber Monday was even busier, reflecting the shift to online shopping. The volume of calls that day almost doubled those seen on Black Friday 2014.
Significantly, although sales calls spiked on Cyber Monday, people continued to contact retailers afterwards, following up on deliveries, amending orders or requesting returns. So although the number of sales agents could be stepped down from the peak, services teams were still busy for the remainder of the week.
Coping with volume
Tackling these extreme spikes in volume during an already busy time of year demands a two-pronged approach. First you need the technical capacity to cope with the sheer number of calls. After that, your main goal should always be to achieve a high first-contact resolution rate.
For retailers, Black Friday and Cyber Monday presents a spike in call volumes unmatched at any other time of the year. So the contact centre technology used must provide the capacity to manage this peak but also the flexibility to be scaled back down when call volumes return to normal. This is where the Cloud comes in. Cloud contact centre capacity is delivered "on demand", allowing you to add more agents to deal with peak trading, giving more customers with the most complex problems the reassurance of talking to someone who can help.
But more than just adding agents, it's important to be able to direct calls effectively, so the agent a customer speaks to can actually provide the help and support they're searching for.
Getting it right first time
Put the customer in touch with the right agent on their first call and you'll solve their problem faster, reduce waiting times for other callers, and boost overall satisfaction. So whether it's routing the relevant enquiries to technical support or to sales first time, this kind of effective response and resolution, means they're more likely to shop with you in future.
To do this you need to adopt a variety of measures. Different numbers for different problems, and accurate routing, so their calls are sentto the call centre agents with the right skills. Calls can also be segmented via time of day of call and origination. In this way you match the caller with the person who can best answer their query whether it be about delivery date, a lost item, or arranging a return.
Removing queues
Adding agents is one way to remove queues, another is to implement self-service phone options or automated systems that use natural voice recognition. These can speed up how quickly calls are processed, can be managed without a live agent and reduce pressure on your teams. But the use of real time speech analytics which can detect callers' verbal frustration can also be used to switch the customer to a live agent, should the need arise.
Retailers might also want to think about better signposting their customer service options. Signposting is used well in physical stores but not so well in other channels, such as the phone or online. Good, clear signposting can make life much easier for customers, boosting confidence when using automated systems. All of this can improve customer engagement and generate a higher first- contact resolution rate.
Switching to social
According to The Autonomous Customer research we conducted with Avaya earlier this year, which sampled 5,500 customers across ten global markets, one in three consumers stated that for an urgent issue or emergency, Twitter or Facebook is the best way to get customer service.This is both good and bad for retailers.
Whereas a live agent on the phone or video-chat, can only handle one caller at a time, an agent responding to a query or complaint on a social media can manage multiple enquiries and channels simultaneously, boosting efficiency.
But the pressure to resolve queries that arrive via social media is high. Our research revealed, 70 per cent of people said they would expect a response to a social media comment made to an organisation within 15 mins. As a result, companies must make sure they're equipped to cope with the inevitable rise in volumes that this encourages and make sure that they've the resourcing, escalation, service level agreements and back end system integration that it needs.
Yet despite a shift to social media to complain and the high expectations around response times, in times of crisis, our research revealed that the medium people most prefer is the phone, with 29 per cent of people choosing this channel as their preferred method of support, so the service you provide must be as responsive, lightning- fast and dynamic as possible.
With other seasonal peaks expected soon, such a Boxing Day and January sales, it's important to look at the fault lines in your current contact processes exposed by Black Friday and Cyber Monday and understand what measures can be put in place. By doing this, you can make sure that customer satisfaction is always the end result and your agents can face future sales peaks with confidence.
---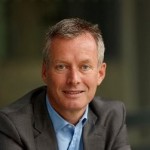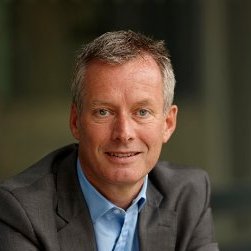 Additional Information
Andrew Small is Vice President of Portfolio at BT Global Services.
For additional information visit the BT Global Services Website