Help your contact centre avoid the Black Friday blues – Andrew Small, Vice President, Contact Centre Portfolio, BT
Bargain hunters jostling in stores to try and nab deals, websites struggling under the pressure of traffic caused by shoppers desperate to checkout and pay for their online seasonal bargains. It's that time of the year again…. Black Friday.
At a time when shoppers' stress levels are particularly high, a poor customer service experience from an overwhelmed contact centre could turn them off for good.
The Black Friday weekend could be so much easier for the retailer if they looked to the cloud.
Add agents the easy way.
Black Friday is now as well known in the UK as it is in the US, where the post-Thanksgiving shopping event began.  Customers know what to expect and for many, it's become an important part of their Christmas shopping plans.  But we know from previous years that phones in contact centres are going to be ringing more than ever on 25th November. On Black Friday last year, BT saw the number of calls carried to our customers' contact centres via our global inbound platform leap by more than a third compared to 2014 — and the trend is set to continue.  The good news is that with a cloud-based contact centre, retailers can immediately scale up their capacity to handle the high volume of inbound contacts — and only pay for what's used.
With a cloud contact centre, calls can be moved quickly between agents so that customers deal with the right person to resolve their query. Not only does this reduce the number of repeat calls a retailer — or delivery company or product brand receives —it also makes the most of the expertise that exists within their organisation. Adding people from across the business into a contact centre as temporary agents during peak times is simple. And they can field queries from anywhere, via any device.
Spread the load.
When retailers know their contact centre is going to be busy, the best action is to make the most of all channels of communication available. There are plenty of technological alternatives to phone calls and BT's recent Youbiquity Finance survey found that consumers are willing to use them.
It's highly likely customers will check social media for the latest information about what products and services are on offer and how to get them. Sharing new deals, promotional codes or revised opening times online is an easy way to keep customers happy — and out of the contact centre queue. So a retailer needs to be primed to deal with a barrage of questions and messages via social media.
Help customers help themselves.
Whilst quality customer service from a contact centre is key, it's important to remember that not every query will need a live-agent response. Offering an interactive voice response (IVR) as a first point of contact will filter a significant chunk of traffic away from agents and allow for faster, more effective service for customers with simple or routine enquiries.
Going beyond merely confirming stock availability ordelivery dates, the right self-service application can complete entire transactions without any agent input.
And when volumes are in danger of overloading your system, there's always the option of diverting call traffic onto alternative servers, such as our BT Contact services.
Let's imagine the unthinkable happens: a retailer's website falls down under the weight of Black Friday traffic.  Or maybe hackers launch a "DDoS" attack, during which they overwhelm a retailer's website, knocking it offline. Customers will be extremely anxious and frustrated and will want help immediately.
In times of crisis, people look for the reassurance of a human voice, so they'll reach first for the phone and then try social media, email or web or video chat. They may even turn up at stores so sales assistants need to be prepared too.
This scenario can be applied to other retail events that follow Black Friday (Cyber Monday, last-minute panic shopping, Boxing Day sales, etc.).It might be the season of goodwill but it's also the season of "parcel paranoia".  Christmas Day is an immovable deadline.  Fail a shopper now, and they'll never forgive you.
But panic not. If a retailer has implemented a thorough and comprehensive strategy ahead of the season's shopping peaks, their contact centre can provide a level of service above and beyond what many customers will be expecting. Cloud-based contact centres help streamline service, improve resilience, correctly direct enquiries and ensure customers are not left waiting on the line — all of which makes for a happy Christmas for retailers and shoppers alike.
---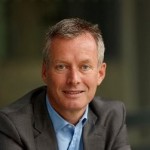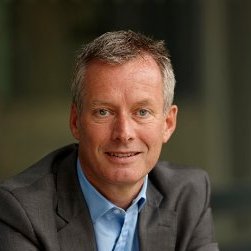 Additional Information
Andrew Small is Vice President, Contact Centre Portfolio, BT
For additional information on BT Contact Centre Portfolio visit their Website