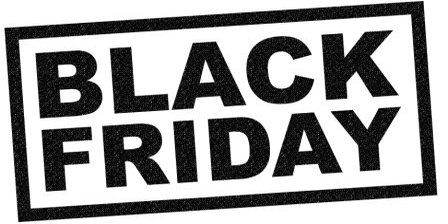 In 2014, UK Black Friday sales generated five times more revenue than an average shopping day. However the surge in online and in-store traffic left some retailers unable to cope. And as a result customer contact centres were inundated. Not only did they have to deal with a rise in sales calls, they also took the brunt of enquiries and complaints when issues arose.
A sudden spike in demand can be problematic. During 2014's Christmas shopping period, BT's global inbound calling platform handled 13 million calls in one day, so it's no surprise that retail contact centres are under more pressure than ever to deliver an exceptional, customer experience.
There are many steps that retailers can take to prepare their contact centres for this deluge of calls. Hosting your contact centre in the cloud is one sure-fire way to achieve this. This allows you to add more agents quickly and easily and increase your capacity to meet the increased volume of calls. This can also help you increase your call-resolution rate by moving calls quickly between agents.
Another tactic is to route customers through an interactive voice response (IVR) application, which is especially useful when call queues get too big. If done well, the self-service option can be much more convenient for customers and reduce the amount of enquiries managed by your contact centre agents. This means customers are happy because they spend less time on hold and your contact centre agents have the flexibility to spend more time dealing with complex enquiries that require a human touch.
Increasingly, people are taking to social media to seek customer service and in particular, complain. According to BT research, many people consider social channels a faster and better way to resolve issues with retailers. In peak periods social channels must be monitored closely, and also used as a proactive channel to keep consumers updated. This will also keep callers out of the contact centre queue. Retailers also need to be mindful that any pro-active social media sales or marketing campaigns might aggravate their customers if service is failing and result in a flood of enquiries to their marketing twitter handle – as opposed to their service team.
Of course, when planning to deal with service issues it's always worth considering the cause and whether the situation can be avoided. For some retailers, the root of their Black Friday problems was a failure in their core IT infrastructure to cope with a surge in demand. The cloud can help with this too, backed by a secure, reliable and high bandwidth networks.
When the peak in demand does happen, your contact centre agents will need fast and reliable access to back-end systems, including online order and channel fulfilment systems. This will allow them to get the information they need to help customers. So it's important that when testing your contact centre's resilience, you check the resilience of your underlying network and cloud services too.
---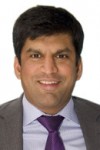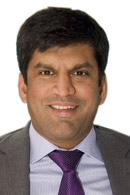 Ashish Gupta is President of UK Corporates, BT Global Services.
For additional information visit the BT Website