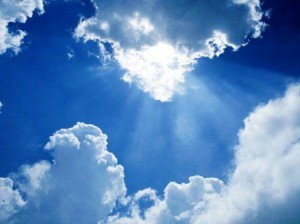 Considering the cloud for your contact centre technology is far more than selecting whether you want to make a capital purchase of the technology or consume it on a pay-as-you-use basis. The cloud offers contact centres with many more capabilities that are simply not possible with a premise based solution, and these capabilities can help drive both contact centre productivity and improve customer experience.
Here are just six things that are special about cloud contact centres:
One – Virtualisation
It is possible to virtualise premise based contact over multiple locations but it is neither easy nor elegant. Calls have to be overflowed from one system to another, reports have to be consolidated and there is duplication in user and system management. By moving to the cloud you consolidate onto a single platform that can support many locations, many functions or departments and can even support remote or home workers. You have a single pane of glass for control, management and reporting.
Two – Capacity
The capacity of your contact centre is dictated by the number of lines you have. In a cloud environment, capacity is dictated by the number of lines you need at that moment in time. Because your contact centre platform is now, in effect, within the telephone network, you have ultimate flexibility to scale capacity to demand and what is more, you do this at a single virtual level and not at an individual site level.
Three – Intelligent Queuing & Routing
If your organisation's contact centre spans multiple sites or departments, calls are likely to be delivered to each silo with queuing and routing taking place within each silo. In effect you could have agents free in one part of the business while customers are being queued for excessive periods of time in another part of the business. The cloud changes this by applying intelligent queuing and routing in the network level. You are able to simultaneously queue calls for multiple teams, functions or contact centres and define optimum rules for this routing to balance the need to answer calls quickly with the objective of routing calls to an appropriately skilled agent.
Four – End-to-End Experience
How many times do you wish you could review the end-to-end experience of the customer, or your customers wish they could call one number and be directed to the right person in your organisation regardless of which contact centre, office or branch they are located in? The cloud makes this possible as your contact centre platform is closer to the telephony network and as such can control every call and every part of each call. You can record the end-to-end customer experience regardless of where the call is routed or transferred to. You are able to provide a single point of contact that can seamlessly flow calls across centres, departments and geographic boundaries.
Five – Resilience
Business continuity for your contact centre is either the elephant in the room you are constantly trying to ignore, or a major additional cost to your contact centre. The cloud takes this concern and financial pressure away by delivering resilience as standard. A cloud-based contact centre provides a far greater level of resilience than can be created on-premise. As standard cloud as-as-service solutions will have a distributed platform across multiple datacentres and have PSTN connectivity that is not dependent on any single exchange.
Six – Evergreen
When purchasing premise based technology the reality is that on the day of installation, this technology is likely to have been superseded by a later version. What makes a cloud-based solution special is that you are always using the latest technology- as functionality is improved, you gain the benefit of this and as new capabilities are introduced, these are available to you – no need to upgrade (this has been done for you). A cloud solution takes away the pain of the housekeeping and ensures that your contact centre is always making use of the best possible solution that is available.