What Should you Expect From a WFM Solution? David Evans, Workforce Optimisation Consultant at Business Systems discusses why Workforce Management is not just a forecasting and scheduling tool.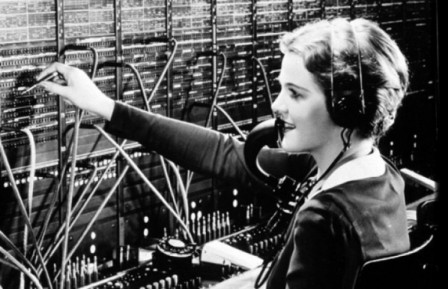 Workforce Management is a solution that:
–  Balances the needs of the employees with the organisational goals
–  Provides the dual benefit of reducing the administration overhead for managers
– Allows employees a say in the planning process
As part of any workforce management solution, self service via a portal, with the ability to view shifts and make requests is a prerequisite. With the ever increasing need for providing lifestyle scheduling for employees in the workplace, a full range of engagement capabilities should be number one on the requirements list.
Self Service and Employee Engagement Toolkit
Most employees today are looking for flexibility and ability to take control of their work patterns. They have busy and complex lifestyles. They even sometimes hold down more than one job. They are looking beyond the requirements for standard fixed hours and for something more suitable to their busy and hectic lifestyle.
What should an employee expect from a WFM self service and engagement toolkit?
Visibility & Mobile
It's simple – employees want online access to all matters relating to their work patterns, not just a standard daily view of their schedules. Am I able to see what my team are doing this week? How about checking my schedule for next month or in two month's time?
Mobility is equally important. If you need to check the start time for your Monday morning shift, can you do it remotely on the device of your choice? This functionality shouldn't be tied down to just one access point. For employees to fully interact, access needs to be device independent and available from any location. Web page, mobile access and links to smart phone calendars are all essentials in providing employees with flexible viewing options.
Access to information needs to be instant. Let's say you can view your holiday allowance but you would like to book some time off -any requests should have the capability of auto approval for an instant decision. To put it simply – If there is no impact on business targets then why wait for a team manger's approval?
Flexibility
Flexibility is perhaps the key requirement for promoting engagement with employees. Flexibility can be in relation to:
–  Schedules
– Ability to change shifts
– Submitting overtime quickly and efficiently
These tasks should be completed with minimal overhead. Flexibility with regards to schedules for example helps provide lifestyle shifts and can be presented in a variety of ways. Hourly contracts, rotations, flexi shifts are all functions a WFM solution should provide, allowing the employee to match a schedule to whichever requirement suits them.
Shift swaps are also a great way to promote flexibility, either peer to peer swaps or via shift trade boards. For overtime, employees should be able to submit availability at the time that works well for them.
However, a question we should ask ourselves is: Are shift patterns always created fairly? With increasingly complex shift patterns there is often a misconception amongst employees that rotas are not designed to work in their favour. With the flexibility of shift patterns and schedules readily available, as well as the comparisons to peer groups, this can help take away anecdotal and incorrect assumptions that shifts are somehow unfairly distributed.
Preferences & Availability
As part of flexible staffing, preference shifts and availabilities are another useful engagement consideration. Employees with children may "prefer" to work around the school run. Or a student may have their own college commitments and can only be "available" to work weekends and evenings. By incorporating these factors into the planning process it ensures the employee requirements are taken into account, promoting employee engagement.
Alerts, Reminders and messaging
No one is perfect and with the need to multi-task throughout the day, having reminders form part of your everyday routine can be an extremely useful function to take advantage of. Ensuring you are prompted when your next break is due or receiving an alert once an absence request has been approved can make all the difference. Maybe you simply want to send a quick message rather than an email to your team manager or planner – this also forms part of the functionality.
Enjoy yourself – and manage your performance
Performance management is a two way process. Employees are always keen to manage, view and compare their own performance levels. WFM utilises this through the provision of KPI dashboards, reports and key metrics available to the employee via their agent portal. This may be a set of targets from the WFM application itself or a scorecard taking into account third party performance data providing a balanced view.
Take a step further -why not take into account the competitive nature of individuals and introduce gamification into the process? Employees can gain rewards and recognition for po
sitive behaviours at individual or team level. Leader boards can also be used to reinforce best practice. Tracking of employee performance can be further enhanced through the use of coaching plans and monitoring individual competencies.
Taking everything into consideration, there is no doubt that an employee self service and engagement toolkit is a must have for any organisation considering WFM technology. It's simple – your employees are your company's most important assets – engaged and satisfied employees will drive your organisation further in meeting service level requirements as well as building a positive customer experience for the employee and the customer.
---

Additional Information
David Evans, Workforce Optimisation Consultant at Business Systems
For additional information on Business Systems' WFM Solutions Click Here or view their Company Profile