Workforce Management adoption in UK contact centres – Survey Results revealed by Business Systems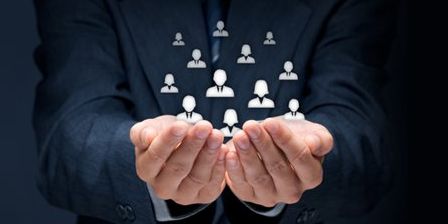 • Despite the clear benefits, adoption of workforce management has still to pick up with only 29% of respondents having a workforce management solution in place
• Large contact centres driven by the insurance sector seem to be ahead of the curve in workforce management adoption
• 90% of those who have a workforce management solution in place do not derive the expected value
Business Systems (UK) Ltd, have released results of its new survey of 100 contact centre professionals, about their WFM adoption and challenges. As detailed in the report "The State of Workforce Management in Contact Centres – 2016", the research reveals that despite the significant improvements in the technology, adoption of workforce management solutions within contact and customer service centres has still to pick up.
WFM solutions help organisations with people-intensive operations like contact centres, branch networks and back-office, achieve an optimum balance between workload and staffing. Still, according to the findings of the survey, only 29% of the respondents have a workforce management solution in place.
Disappointing experiences with inflexible off-the-shelf solutions (33%), as well as failure of enterprise solution vendors to facilitate successful deployments by offering adequate support with customisation and training (67%), are the main causes for the slow uptake and overall market distrust we are still experiencing in 2016. This is very unfortunate as the benefits of deploying the right workforce management solution are significant and directly related to substantial improvements in employee engagement, customer satisfaction, performance, operational agility and cost.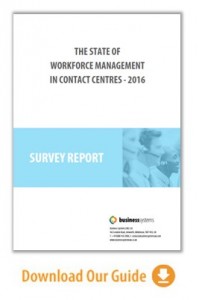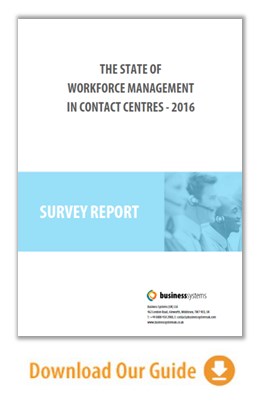 Nick Emblem, Business Development Manager at Business Systems commented on the findings,
"WFM software has been around for 30 years. Over time,many systems from as recent as 5 years ago have simply become incompatible with the demands placed on the modern contact centre.
The majority of challenges reported by our respondents (overall performance, reporting, support) do not exist in modern enterprise systems, which are faster, smarter, feature-rich and more user-friendly. However, to achieve the kind of results one should expect from a modern, enterprise workforce management solution, it is also important to look for the right delivery partner, with expertise not just in project implementation, but also ongoing consultancy and support to drive home the ROI and benefits for years to come."
Modern WFM is without doubt a transformative proposition for managers looking for a system that has the flexibility to reflect the shifting dynamics of tomorrow's contact centre. Yet manufacturers must do more to broadcast the benefits of modern WFM technology if the tide is to turn. Flexible hosting and payment models will confront the misconception that workforce management technology is only for large contact centres – and Business Systems expects to see a high proportional increase in take-up among contact centres with fewer than 100 seats.
---
Additional Information
To download the "The State of Workforce Management in Contact Centres – 2016" Survey Click Here
To view the infographic on the survey Click Here
For additional information on Business Systems (UK) Ltd view their Company Profile