Download the guide: 3 Ways Amazon Connect Will Transform Your Customer Service Capabilities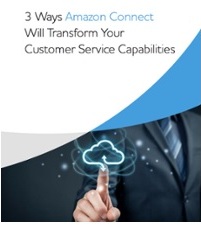 Amazon Connect is providing businesses with a genuinely scalable and cost-effective solution
To provide the level of support expected by today's consumers, it's increasingly important that Contact Centres have the ability to scale up for maximum peak.
The traditional, on-premise Contact Centre model is relatively rigid and can become costly fast. On the other hand, Amazon Connect's flexibility means you only pay for what you use — and you can still layer applications on top. It's easy to expand on and equally as simple to reduce in size, enabling businesses to better cope with fluctuations in customer service queries while enhancing the customer experience.
In this guide, you will gain insights into:
– Amazon Connect's commercial model
– personalisation through Lex
– machine learning and AI applications
And more…
---
Additional Information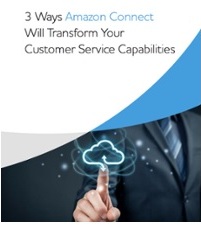 To download the free guide '3 Ways Amazon Connect Will Transform Your Customer Service Capabilities' Click Here
Connect takes a unique approach to help our clients transform their business-critical Contact Centre and Unified Communications environments globally. We provide transformation as a partnership, which we deliver as a managed service.

Our goal is to manage your existing infrastructure better and more efficiently than anyone else. By doing so, we can put out any fires in your existing estate, giving you the space to look at innovation. We get a deep understanding of your current environment to ensure anything new does not fall short of today's capabilities. Once complete, we can now start your journey by enhancing your current platform and completely transforming its capabilities so that you can transform your customers' experiences.
For additional information on Connect Managed Services visit their Website or view their Company Profile