Ventrica celebrates further growth and expansion in the UK
-Ventrica demonstrates its commitment to both its customers and employees with further expansion of its second Southend location
After a successful year in 2018 filled with award triumphs, including being listed at #63 in the Sunday Times Fast Track 100, team expansion and new contract wins from a number of global brands, Ventrica is pleased to celebrate its growth with further expansion of its second contact centre in Southend.
Ventrica's second contact centre in Southend, Ven2, has been expanded with an additional floor to accommodate its growing team and client base, enabling an extra 120 new hires and bringing the team up to a total of 600-strong. The 6th floor of Ven2 will feature training rooms for Ventrica employees to develop in line with individual and team goals, demonstrating Ventrica's commitment to both its clients and its staff.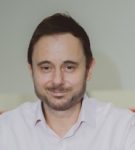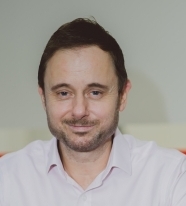 Dino Forte, CEO, Ventrica, comments:
"The latest expansion of our Southend location is essential to keep up with growing demand; more and more organisations across a range of sectors are recognising the importance of placing greater emphasis on CX as their omnichannel offerings grow and develop.
We are extremely people-centric as a business, so ensuring our teams have the environment they need to fully step into the shoes of the brand they represent is essential; we've found that the right environment helps to keep our employees motivated, engaged and dedicated to their roles.
Creating an environment that our teams really want to spend time and work in is very important to us, so the new floor replicates the rest of the Ventrica offices in that it is extremely spacious and light with incredible views."
Ventrica's investment in its people is demonstrated by the new breakout areas and the addition of the Ventrica cinema room. As well as its use for training, presentations and industry events, the cinema will be used for the new Ventrica Cinema Club, which is open for all employees to take part in.
Dino continues: "We're keen to buck the trend when it comes to contact centres, not only in the service we provide for our customers, but also the environment that we create for our employees. This has been a big investment for us, but one we never doubted. It's the start of yet another busy and exciting year for Ventrica as we also look to expand to a third site in the UK and an additional location in Europe to increase our multilingual capabilities."
---
Additional Information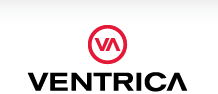 Ventrica is an award-winning, outsourced contact centre business that delivers omnichannel and multi-lingual customer service for blue chip brands, listed at #63 on the Sunday Times Fast Track 100. Continual investment in globally leading technology allows Ventrica to provide a truly omnichannel customer experience that encompasses calls, email management, web chat, instant messaging and social media into one integrated and unified solution.
The company is headquartered in Southend where it operates from spacious, hi-tech and modern offices, placing significant emphasis on the comfort and well-being of its staff. Ventrica shares the same passion about its customers' business as it does for its own and continually strives for quality and consistency of service delivery.
Ventrica has significant experience of providing customer management and sales across an array of industries, including, Retail, Insurance, Finance, Health, Transport, Real Estate, Leisure, Hospitality, Construction and Publishing. Ventrica is well-known for its eCommerce expertise, particularly within fashion retail.
For additional information on Ventrica visit their Website or view their Company Profile