[metaslider id=8651]
Fast-growth contact centre business Ventrica, based in Southend, today saw the official opening of its new 'designer' contact centre wing, that effectively doubles its office capacity to 250 seats and will create at least a further 80 jobs in 2015.
Since the business was founded five years ago during the height of the recession, it has created 160 jobs and has plans to extend its workforce to 300 within the next 18 months. Part of the company's £750,000 investment came from a European grant of £114,000 that was secured with the help of Essex County Council's Economic Development Service.
Rob Tinlin, Southend-on-Sea Borough Council's Chief Executive who opened the new extended office facility with wall-to-wall, panoramic sea views said: "We are delighted to see Ventrica growing as a business. In just a few years it has gone from a new business start-up to a successful company with an international client base. Ventrica is taking an entrepreneurial lead which we hope many others will follow."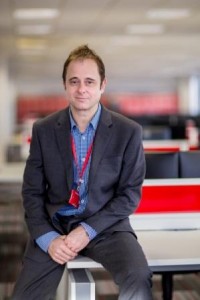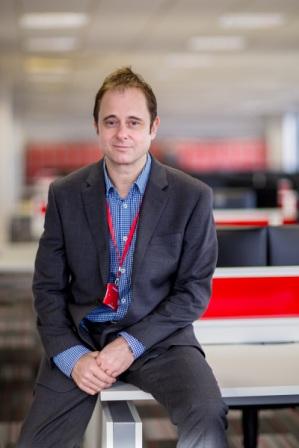 Ventrica Founder and Managing Director Dino Forte commented, "The first few years have certainly been tough, however I always believed there was a huge untapped demand for innovative, high quality, multichannel, outsourced customer services. Southend was the perfect place to satisfy this need – it has long held an unrivalled reputation for the delivery of superior contact centre services and is able to draw on a large pool of high calibre and dedicated personnel who are essential for a business like ours to thrive."
"One of the biggest areas of growth that we've seen in the last 12 months, has been from e-businesses. As last year's Black Friday and Cyber Monday has demonstrated, businesses often need to flex their resources to cope with additional demand and outsourcing is a cost-effective way to ensure that all customer opportunities are captured and that high service levels are maintained. We are also seeing increased demand from organisations that want to extend their sales into Europe and globally by taking advantage of our multilingual speakers. The beauty of the Internet, is that there are no boundaries and companies are beginning to grasp the lucrative revenue opportunities that are possible by selling into overseas markets."
Dino explains the thinking behind newly expanded facility that boasts over 15,000 square feet of office space equipped with the latest contact centre equipment, "One aspect that sets Ventrica apart from the competition is the aptitude, passion and commitment of our staff. I believe that the work environment plays a big part in attracting, inspiring and retaining* a loyal and motivated workforce. Many firms, particularly contact centres, often overlook or fail to invest in areas such as office design, but it's the little touches that make all the difference.
When you step out of the lift and in to the centre, visitors immediately get that wow factor. Not only are they blown away by the light and airy feel of the contemporary design, they can see immediately the positive impact this has on the staff who work here. With our new sea-facing wing the vision was to create a stunning centre-piece, with amazing views across the bay. From the striking carpets through to the recessed lighting, fluorescent desk dividers and modern glass panelled training room; it is an amazing space that all the staff love. Even when they need to take a break they have the opportunity to relax in the 'café culture' break-out area, that also boasts vistas over the estuary."
The company has ambitious targets for the future. Last year's turnover grew by over 50% and Ventrica's target for this year is £4.8million. The eighty new jobs at Ventrica will comprise a variety of positions including customer service advisors (including multilingual) IT, finance and admin.
---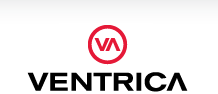 Additional Information
For additional information visit the Ventrica Website or view their Company Profile
*Ventrica has an impressive staff retention record with attrition levels running at less than 8% compared with industry average within contact centres that stands at 24% (Source: Skills CFA). Other perks for Ventrica employees include free fruit on a daily basis and weekly massages.