Ventrica expands contact centre to 330 seats to meet rising demand for its outsourced customer management services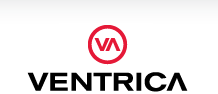 New designer 'Penthouse' suite to support new jobs creation and fast business growth
Outsourced customer contact centre Ventrica based in Southend-on-Sea is continuing its impressive growth with the opening of its new contact centre 'penthouse' suite. This expansion and a second site planned in 2017 will create 200 new jobs. The extension is due to an increased demand for its omni-channel customer services and forms part of the company's ambitious growth plans.
The new roof-top wing takes the business skywards, providing the customer management specialist with a total of 19,000 sq. ft. of designer contact centre space with stunning views over the Thames estuary. The whole contact centre has 330 seats and will house a workforce of up to 480 full and part-time staff across a 24/7 period, up from 280 currently. An additional site at another location is also part of the company's future strategy over the next 12-18 months, and will ultimately add a further 300 seats to the operation.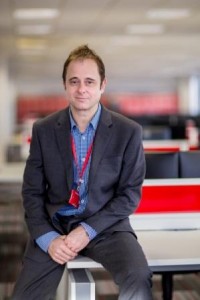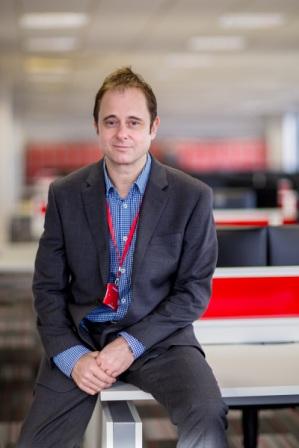 Dino Forte, Managing Director and founder of Ventrica commented,
"We have attracted a number of new high profile B2C and B2B brands this year who are part of a wider trend of organisations that are looking to outsource non-core services. The investment in our new penthouse suite is to meet both the increased demand from existing clients but also to accommodate our future expansion. The whole area of customer experience and sales is becoming more complex and companies now recognise that using a specialist third party makes perfect sense, as they often do not have the expertise, capacity or infrastructure in-house.
At Ventrica we focus mainly on customer management and have invested heavily in both our people and environment so we can attract and retain the right calibre of talent to provide exceptional customer service and sales management across multiple channels, time-zones and languages."
Detailed design
Dino added,
"Our vision for the whole centre is to create amazing spaces that change peoples' thoughts. Everything's about the staff. We want everyone to be proud to work here and feel inspired to surpass the expectations of both our clients and their customers."
The new light and airy penthouse suite boasts the same attention to detail as the rest of the centre including common themes such as the striking red and grey colour ways.
A stunning feature staircase adorned by long pendant lights provides the centrepiece of the design which is complemented by open-plan seating and break-out areas including quiet zones where people can read books or listen to music, a kitchen and café style dining area and balconies that overlook Southend's coastline.
Digitisation and globalisation of Customer Lifecycle Management
According to Dino, the nature of customer service is changing and organisations need to keep up with the effects of digitisation,
"Whether your customers are communicating on twitter, web chat or more traditional voice channels, you need to be aware of what's important to them and to have the resources and knowledge to respond on whatever medium is appropriate. Earlier this year we set up our 'digital' division that extends our customer services offering to encapsulate all social channels including support for review moderation and digital marketing services.
At the same time, not only are customers communicating in different ways there are also massive opportunities to provide around the clock services to take advantage of international markets. At the moment we are supporting many clients with native-language customer experience speakers in German, French, Italian, Spanish and Dutch, and we expect Cantonese, Mandarin and Japanese to become more popular over the next year or so."
Investment in virtualised technology
As well as investing in a new space, Ventrica continues to take advantage of the latest IT, having recently upgraded its server base, hardware and virtualised technology that gives a unified view of the customer journey. The company is also planning to deploy new recruitment software that enables candidates to take a virtual tour of the centre and undertake improved e-learning and development.
Ventrica has been shortlisted twice in this year's prestigious ECCCSA (European Contact Centre & Customer Service Awards 2016) in the categories of 'Medium Contact Centre of the Year' and 'Best Outsourcing Partnership'.
The winners will be announced at a ceremony in London that is taking place on the 21st November.
---
Additional Information

Ventrica has been shortlisted twice in this year's prestigious ECCCSA (European Contact Centre & Customer Service Awards 2016) in the categories of 'Medium Contact Centre of the Year' and 'Best Outsourcing Partnership'. The winners will be announced at a ceremony in London that is taking place on the 21st November.
Ventrica is an award-winning, outsourced contact centre business that delivers omni-channel and multi-lingual customer service and telemarketing campaigns for blue chip brands. Continual investment in globally leading technology allows Ventrica to provide a truly omni-channel customer experience that encompasses calls, email management, web chat, and social media into one integrated and unified solution.
The company is headquartered in Southend where it operates from spacious, hi-tech and modern offices, placing significant emphasis on the comfort and well-being of its staff. Ventrica shares the same passion about its customers' business as it does for its own and continually strives for quality and consistency of service delivery.
Ventrica has significant experience in eCommerce customer management across an array of industries, including Fashion, Retail, Insurance, Finance, Health, Transport, Construction and Publishing. The Ventrica multilingual team provides communication in a host of different languages including French, Italian, Spanish, German, Dutch, Danish, Swedish and Portuguese.
For additional information on Ventrica visit their Website or view their Company Profile
Ventrica Digital:
Established in June 2016, Ventrica Digital is a wholly owned subsidiary of Ventrica Ltd that began in 2010. With over 20 years combined in-house social media expertise, the company is based at the same location as parent company Ventrica in Southend, within its 80 seat Digital Centre, part of the larger 330 seat outsourced customer contact centre. The company's range of different services are designed to create a digital presence for all sizes of companies by managing, monitoring, reporting, growing and increasing reach on all social and digital platforms including Twitter, Facebook, LinkedIn, Instagram, Google+, Tumblr, Pinterest and Vine.
For additional information on Ventrica Digital visit their Website