Outsourced customer contact centre Ventrica is investing further in its digital capabilities with the appointment of Jenna Preston as Digital Marketing Manager.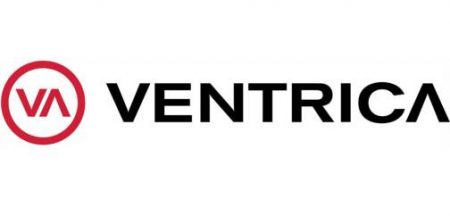 Jenna will become part of the marketing and customer experience team at sister company, Ventrica Digital, that was launched earlier this year to provide a new type and range of customised and results-driven social management services to UK organisations, from SMEs through to large blue chip brands.
With over five years content and digital marketing experience, Jenna previously worked as Global Social Marketing Manager at international financial consultancy and capital markets specialist, Synechron Group and as Digital Marketing Lead at its subsidiary Hatstand. During this time, Jenna was responsible for strategy, content marketing, social media, digital PR, email marketing, SEO/SEM, influencer marketing and performance monitoring.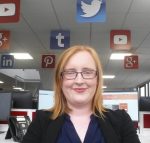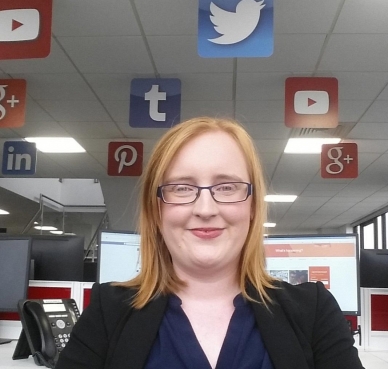 Jenna commented on joining the company,
"I am really excited to join Ventrica as it's truly at the forefront of the contact centre industry when it comes to delivering fully integrated outsourced customer experience solutions. The company is highly innovative in its approach to helping clients build a stronger relationship with their customers and I am looking forward to delivering engaging, best-of-class digital and social campaigns in my role at Ventrica Digital."
Ventrica Digital's complementary services are offered to Ventrica's existing blue chip companies but are also open to any SMEs who want to maximise the opportunities and returns from creative communication with their target audiences over relevant channels, whether Twitter, Facebook, or even review moderation sites such as Trustpilot.
In particular, Ventrica is keen to assist local and national businesses who want to benefit from digital marketing and stay ahead of their competition, but do not have the internal resources to understand how to benefit from an online presence in the form of brand promotion, additional sales, customer retention and enhanced service levels.
Ventrica has been shortlisted twice in this year's prestigious ECCCSA (European Contact Centre & Customer Service Awards 2016) in the categories of 'Medium Contact Centre of the Year' and 'Best Outsourcing Partnership'. The winners will be announced at a ceremony in London that is taking place on the 21st November.
Outside of work, Jenna is an avid Twitter user and has a strong interest in public health systems and the global impact of Cybersecurity and Technology Risk. She enjoys doing volunteer work for a range of different charities such as Muscular Dystrophy UK and the National Institute for Health Research, and wants to become a charity trustee so that she can continue to share her digital skills and experience.
---
Additional Information
Ventrica Digital:
Established in June 2016, Ventrica Digital is a wholly owned subsidiary of Ventrica Ltd that began in 2010. With over 20 years combined in-house social media expertise, the company is based at the same location as parent company Ventrica in Southend, within its 80 seat Digital Centre, part of the larger 330 seat outsourced customer contact centre. The company's range of different services are designed to create a digital presence for all sizes of companies by managing, monitoring, reporting, growing and increasing reach on all social and digital platforms including Twitter, Facebook, LinkedIn, Instagram, Google+, Tumblr, Pinterest and Vine.
For additional information on Ventrica Digital visit their Website
Ventrica:
Ventrica is an award-winning, outsourced contact centre business that delivers omni-channel and multi-lingual customer service and telemarketing campaigns for blue chip brands. Continual investment in globally leading technology allows Ventrica to provide a truly omni-channel customer experience that encompasses calls, email management, web chat, and social media into one integrated and unified solution.
The company is headquartered in Southend where it operates from spacious, hi-tech and modern offices, placing significant emphasis on the comfort and well-being of its staff. Ventrica shares the same passion about its customers' business as it does for its own and continually strives for quality and consistency of service delivery.
Ventrica has significant experience in eCommerce customer management across an array of industries, including Fashion, Retail, Insurance, Finance, Health, Transport, Construction and Publishing. The Ventrica multilingual team provides communication in a host of different languages including French, Italian, Spanish, German, Dutch, Danish, Swedish and Portuguese.
For additional information on Ventrica visit their Website or view their Company Profile