Ventrica announces investment in additional site
– new contact centre will create 400 new jobs
Outsourced customer contact centre, Ventrica has announced plans for extra capacity at a new site in Southend that will generate at least 400 new positions, growing its workforce to circa 800 staff in the next 2 years.
The new 14,000sq. Ft. premises will be located close to its existing contact centre in the town and will be operational September 1st 2017.
Ventrica founder and managing director, Dino Forte commented,
"The second contact centre forms part of our on-going blueprint to develop and grow the company in a sustainable fashion whilst remaining 'medium-sized', a fundamental component of our on-going strategy to remain, agile, innovative and technically advanced.
Our business plan remains the same which is to offer high quality, personalised outsourced customer care services on behalf of blue chip brands and young dynamic businesses. The additional space will emulate the same inspirational workplace that we've already created at our original contact centre. This will double our overall capacity as well as increase our overall resilience for customers.
A People-centred business
From the beginning, our business has always been about people and this remains our number one priority and focus. By developing an amazing environment we've been able to attract and retain a high calibre of dedicated staff who are deeply passionate about delivering an exceptional customer experience. Our customers tell us that they love the atmosphere we've created and the feel-good factor that is reflected in the attitude of our staff and the strength of their engagements with customers over a wide range of channels from the phone through to webchat, email and social media platforms.
Demand for customer care management soars
The demand for professional customer care management across multiple contact channels is soaring, as organisations are now recognising that 'service' can be a key differentiator and has a tangible impact on the bottom line. Our aim is to remain the 'go-to outsourcer of choice' for large and ambitious companies that place high value on providing an unrivalled experience and service for their customers."
In 2016, the company celebrated the opening of its penthouse suite, providing an additional 6,000 sq. ft. of capacity, the launch of its new digital division for outsourced social media management and the winning of 'Contact Centre of the Year' at the London & South East Contact Centre Awards.
Dino comments on the company's success over the last 7 years,
"Thanks to the hard work and dedication of our team, year on year we have continued to develop both our infrastructure and our staff. With our continued ethos of professional training and personal development everyone has the opportunity to learn new skills and pursue long-term career goals within a stimulating and stunning work environment."
Ventrica currently employs 400 full and part-time staff and works on behalf of household names such as New Look, McDonalds, Jimmy Choo, UGG Australia, Barratt Homes and the UK's leading retirement homes builder, McCarthy & Stone.
Global brands are centralising customer service in the UK with multilingual speakers
"Not only are we managing multiple customer interaction types, we are also supporting an array of different languages, with our many native language speakers working across diverse territories and time-zones globally. We're proud that some of the World's most prestigious brands have selected Ventrica and the UK as the supplier and location to centralise their customer service operations."
A cosmopolitan workforce will also support homeworking
Although the majority of its multi-lingual staff are based on-site, in the future Ventrica will also support some home-working for German speakers or for other languages that are more challenging to source locally such as Chinese or Mandarin.
---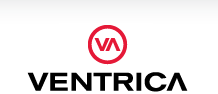 Additional Information
Ventrica is an award-winning, outsourced contact centre business that delivers omni-channel and multi-lingual customer service and telemarketing campaigns for blue chip brands. Continual investment in globally leading technology allows Ventrica to provide a truly omni-channel customer experience that encompasses calls, email management, web chat, and social media into one integrated and unified solution.
The company is headquartered in Southend where it operates from spacious, hi-tech and modern offices, placing significant emphasis on the comfort and well-being of its staff. Ventrica shares the same passion about its customers' business as it does for its own and continually strives for quality and consistency of service delivery.
Ventrica has significant experience in eCommerce customer management across an array of industries, including Fashion, Retail, Insurance, Finance, Health, Transport, Construction and Publishing. The Ventrica multilingual team provides communication in a host of different languages including French, Italian, Spanish, German, Dutch, Danish, Swedish and Portuguese.
For additional information on Ventrica visit their Website or view their Company Profile
For additional information on Ventrica's staff vacancies Click Here