Ventrica has secured an exclusive partnership with the UK's leading retirement housebuilder, McCarthy and Stone

The award-winning company, which was founded in 2010 by Managing Director, Dino Forte and employs a team of over 200 local employees, has landed a deal with the developer to provide specialist customer service support across its UK-wide sites and operations.
The partnership will extend the number of local jobs, creating up to 12 new permanent customer service operations roles for local people in its Southend head office, and will support the business's founding principles to provide a viable, sustainable alternative for retirees.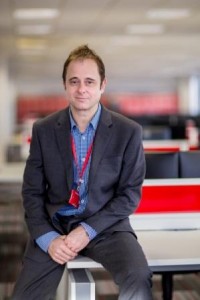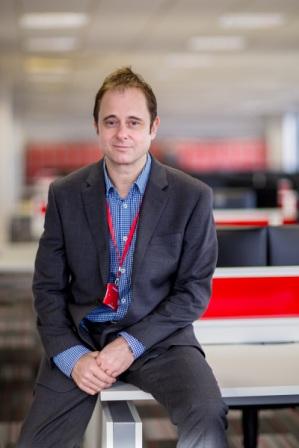 Managing Director and Founder of Ventrica, Dino Forte commented,
"We are absolutely delighted and honoured to be working with such a fantastic and well-respected name as McCarthy and Stone. First impressions are a massive influence on how a relationship develops and whether a prospective buyer becomes a customer. Buying a retirement apartment is a big decision, so it is essential that the whole experience feels right.
"By acting as a first point of contact for all nationwide enquiries, our experience of multi-channel customer service, together with our existing property knowledge, will enable us to introduce a wider choice of contact for McCarthy and Stone's clientele including social media and web-chat. In turn this will help to maintain the company's already high levels of customer satisfaction add significant value to the overall customer journey and ultimately increase property sales."
With a commitment to invest £2 billion during the next four years in land and build, McCarthy and Stone plans to deliver 12,000 new homes across more than 300 locations, presenting significant growth opportunities for businesses across the supply and support chains, including Ventrica.
As an outsourced contact centre offering intelligent solutions, Ventrica will provide dedicated, bespoke customer service and sales enquiries support for all first stage enquiries nationwide for McCarthy and Stone, through a multichannel customer experience encompassing calls, email management, web chat, SMS and social media in one integrated solution.
As part of the partnership, Ventrica has invested heavily in both technology and training, with a full interactive training suite and dedicated quality assurance team on-site to ensure that the customer support team integrates fully with McCarthy and Stone's personalised approach to customer and sales support.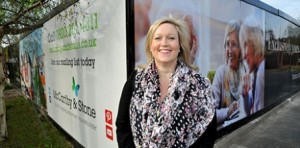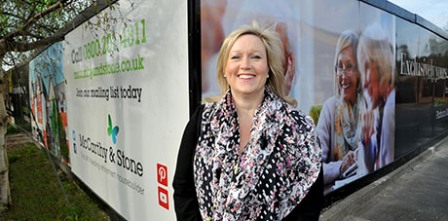 Elaine Stratford, Sales and Marketing Director at McCarthy and Stone, said:
"The world we live in and the ways in which we communicate are changing every day, yet the solid principles of clear, personalised and supportive customer engagement still remains. McCarthy and Stone's winning formula comes from our dedication not only into investing in quality design and building delivery, but careful attention and consideration to providing the very best service and support.
As part of our ongoing commitment to providing excellent service, we have partnered with Ventrica's specialist services to ensure that our valued customers can contact us through whichever means come most naturally to them, whether that's over the phone, or online. By investing in state-of-the-art customer service support, we will continue to deliver stunning developments and first class service that our older generations truly deserve."
---
Additional Information


For additional information on McCarthy & Stone visit their Website
For additional information visit the Ventrica Website or view their Company Profile
View their Case Study on their Southend on Sea Contact Centre