The UK contact centre industry is set to shed over 32,000 jobs by the end of 2020 – Uptake in self-service, automation of digital channels & possible effects of Brexit on UK companies
Latest research from ContactBabel, the contact centre analyst firm, finds that the UK contact centre industry will lose over 32,000 jobs over the next four years (A combination of the increasing uptake of self-service (especially web-based), the increased automation of digital support channels such as email and web chat, and the potential of Brexit to impact negatively upon UK company investment and trading conditions will results in a 2.8% decline in agent positions.
Steve Morrell, the author of "UK Contact Centres 2017-2021: The State of the Industry", commented:
"For 20 of the past 21 years, the UK contact centre industry has grown in terms of agent positions and jobs, with the only reverse occurring in 2009 as a result of the banking crisis feeding through into businesses' investment decisions.
"Even before the UK referendum result, our primary research surveys were showing a sharp decline in contact centres' plans to increase headcount over the next 12 months compared with previous years. Taken alongside the rise in web-based self-service and the widespread expectation of dropping call volumes in 2017, this suggested that UK contact centre employment might be reaching its peak.
We also consider that the very low level of automation currently being used by digital support channels such as email and web chat offers businesses a significant opportunity to increase automation for first-line digital support, which will also impact upon the number of staff required to fulfil these roles.
"We have also considered the possible impact of Brexit on each of the 16 vertical markets covered in the report, although the lack of clarity from government over what they hope to achieve from negotiations with the EU means that revisions to forecasts may be required in future years."
Other findings from the report include:
– The outsourcing sector will experience the strongest growth in the next four years, with finance and retail seeing the greatest job losses
– 300 contact centres will close between 2017 and 2021
– Digital channels (email, web chat and social media) will account for 28% of inbound interactions by 2021.
---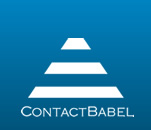 Additional Information
The "UK Contact Centres 2017-2021: The State of the Industry" is available for a discounted rate of £950 + VAT until January 31st 2017 – Click Here for additional information