"The UK Contact Centre Vertical Markets Series" are a group of eight reports which look at the structure, growth, technology, HR and commercial issues found in major UK contact centre sectors.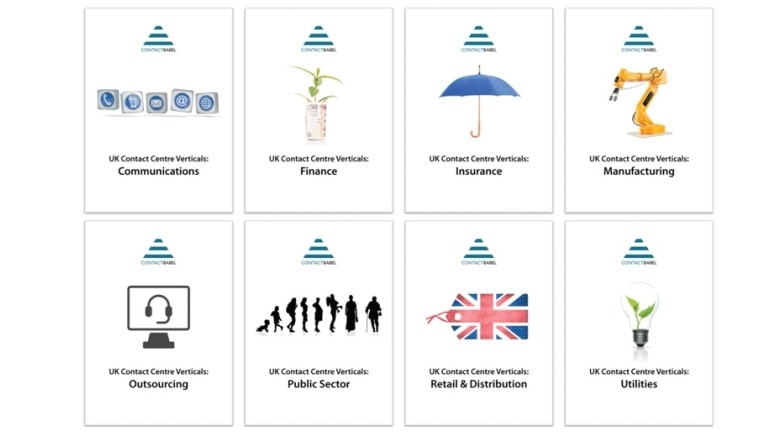 They contain data from multiple large-scale surveys of hundreds of contact centres carried out since 2010, and are the definitive study of each vertical market's customer contact operations.
Report contents: Each report contains detailed information on:
» Market Sizing and Structure
» Growth
» The Use and Effect of Omnichannel
» Inbound & Outbound Activity
» Contact centre technology
» Contact centre salaries
» Contact centre agentAgent Attrition
» Contact centre agent Absence
» Contact centre agent Activity / Talk-time
» Call Duration
» Speed to Answer
There are eight vertical market reports available:
» Communications
»  Finance
»  Insurance
»  Manufacturing
»  Outsourcing
»  Public Sector
»  Retail & Distribution
»  Utilities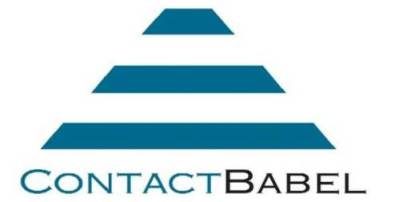 To download any or all of the "UK Contact Centre Vertical Market Series", as well as many other research reports Click Here
If you have a question about how the industry works, or where it's heading, the chances are we have the answer.
The coverage provided by our massive and ongoing primary research projects is matched by our experience analysing the contact centre industry.
We understand how technology, people and process best fit together, and how they will work collectively in the future.
We help the biggest and most successful vendors develop their contact centre strategies and talk to the right prospects.
We have shown the UK government how the contact centre industry will develop and change.
We help contact centres compare themselves to their closest competitors so they can understand what they are doing well and what needs to improve.
For additional information on ContactBabel view their Company Profile