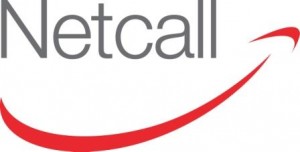 Netcall enhances its integrated Liberty customer engagement suite with Sentiment's social intelligence and engagement platform.
Social media is and will become an ever more important channel to provide customer service. Today 44% of UK businesses with contact centres use social media as a customer service channel and this is forecasted to grow by a further 14% within the next 12 months and by a further 20% thereafter (ContactBabel research October 2013).
Sentiment's Cloud-based platform monitors global social media providing solutions in the areas of customer insight, lead generation and customer service. Netcall customers will be able to analyse social media information across multiple social networks and engage through a single integrated application. This will be followed by further integration where Netcall Liberty™ customers will be able to manage, monitor and optimise customer engagement through social channels (such as Facebook, Twitter, Google+ and LinkedIn), blogs and other publicly available social and online news media, alongside the more traditional channels of telephone, mobile, web and email. Netcall is also enhancing Liberty's customer engagement channels with the introduction of web chat.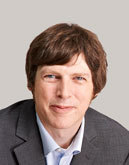 Richard Farrell, CTO Netcall, commented: "Our strategy is to continuously expand our customer engagement capabilities by adding valuable functionality to our Liberty platform. This includes expanding our multichannel capabilities enabling customers to manage multiple communication methods from a single interface and unified queue. Today's announcement underpins the continued delivery of this strategy. Sentiment's powerful platform provides meaningful intelligence to its customers, allowing them to monitor global social media and proactively engage with customers. Through this partnership, we will be bringing these powerful capabilities to our customers via the Liberty platform, ensuring they have all the tools they require to meet the growing needs of their customers and prospects."
Leon Chaddock, Founder and CEO of Sentiment, commented: "We are delighted to be partnering with Netcall. We have experienced a strong increase in demand for our services from some of the world's best known businesses over the last year and with this funding will be well positioned to continue to expand our offering and maintain our position as one of the leading providers of social intelligence and engagement."
For additional Information see Netcall's Company Profile