Puzzel and PCI Pal present; Keep Calm and De-scope… PCI Compliance for Contact Centres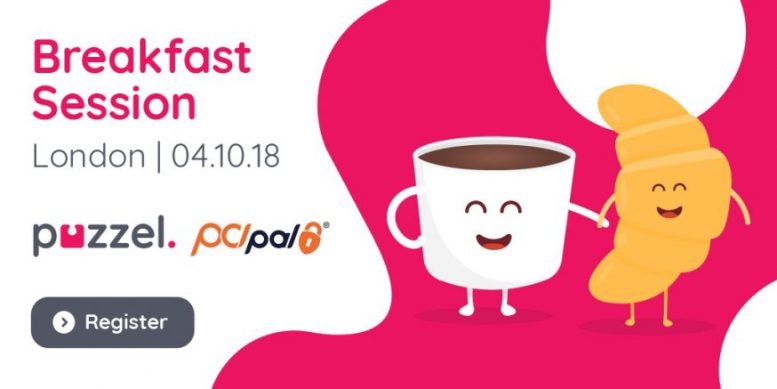 Date: Thursday 4th October 2018
Time: 9:00 – 13:00
Location: Puzzel Ltd, 2-6 Boundary Row, London, SE1 8HP
Join us and our partner, PCI Pal, to hear about the latest technology integrated with the Puzzel solutions suite. PCI Pal provides secure payment solutions for contact centres, assisting them with the challenges of PCI Compliance.
In addition to hearing from PCI Pal we will be joined by Verizon Consulting, who will be sharing insights from a research project they have been working on in conjunction with PCI Pal. Make sure you join us, for this informative and stimulating session.
9.00 – Arrivals – Welcome Breakfast
9:45 – Ram Sagoo | Puzzel
Puzzel Welcome and Introduction
10:00 – Tony Smith | Sales Director EMEA | PCI Pal
PCI Compliance in the Contact Centre
10.45 – Coffee Break/Demos
11.15 – Verizon
Keep Calm and De-scope…Achieving sustainable PCI DSS compliance in contact centre environments
12.00 – Puzzel close and networking
---
Additional Information

To Register fort his event Click Here
Puzzel builds on 20 years' heritage. It was one of the first pioneers to develop a cloud-based contact centre. Puzzle also encompasses leading mobile messaging and mobile payments to deliver a flexible and customisable customer interaction platform to meet the needs of today's omni-channel and mobile environments. Puzzel can be adapted to accommodate from one to several thousand agents using any device, in any location and integrates with multiple applications seamlessly.
For additional information on Puzzel visit their Website or view their Company Profile