How to boost revenue through improved customer engagement explains Richard Farrell, CTO, Netcall
"Your call is important to us" is a phone message often heard by customers calling a business. Yet frequently, they end up feeling the exact opposite.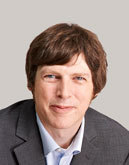 With many people now surrounded and empowered by digital technology, customers want – and indeed expect – to communicate through the channel of their choice. Latest Ofcom data shows that 94% of UK households have a mobile phone, 80% have an internet connection and 75% have broadband. Perhaps unsurprisingly, its figures also show that the younger and wealthier you are, the more likely you'll be to have internet access at home.
This new breed of connected consumers also expect consistently high service, regardless of which channel they use and when they choose to interact – something contact centres need to consider when evaluating their customer effort and multichannel strategies.
Ultimately, this is about much more than corporate image. In competitive markets, customers are hard to win and can easily be lost. To improve their chances of new or repeat business, firms therefore need to be on top of their game with every customer interaction.
In this respect, the contact centre has a key role to play in the sales process. In every case, the primary objectives in understanding and improving this process will be to reduce customer turnover and increase repeat purchases.
Measuring results
In response to the proliferation of smart devices and the popularity of fast, interactive engagement platforms such as Facebook, Twitter and Instant Messaging (IM), the trend of delivering service via multiple channels is increasing. Yet this is not without its challenges. As multichannel contact management expands, agents are required to handle several different communications paths.
Some agents, however, may be unsuited to particular channels or multi-tasking, which in turn could result in increased queue lengths or a missed negative Tweet going viral.
To address this, organisations should map their customers' journeys with them to limit the effort they have to make in navigating the contact centre. This will include a full review of all their channels of communication, taking into consideration how the contact frequency and number of channels affect their customer effort scores.
For example, low-effort channels such as automated services should be provided for straightforward transactions such as card payments. Similarly, repeat questions should be avoided for customers calling by phone where they are passed between agents, which is frequently cited by contact centre users as contributing towards a negative experience.
Process improvements can be measured against a scale by asking the customer to rate each interaction. These scores will in turn reveal if the contact centre is actually delivering answers to customer issues – which, ultimately, is what customers want.
Rather than feeling ignored or frustrated by the need to call back, customers feel valued and ultimately, will be more likely to recommend the brand or service to friends, family and colleagues. Crucially, this direct endorsement can also tip the balance in the decision making process – and mean the difference between a new sale and a lost opportunity.
Better processes, more successful resolutions
To measure the success of any changes within the process improvement programme, creating a balanced set of customer effort metrics at the outset is key. Likewise, contact centre technology can help harness processes as well as capture and evaluate key performance indicators such as First Contact Resolution (FCR), Customer Effort and Customer Lifetime Value scores.
Having mapped how individual customers interact with an organisation, it may become apparent that contact management processes unwittingly create obstacles. An emphasis on reducing calling time, for example, can result in agents limiting the extent to which they respond to customers, leading to repeat calls and more customer effort.
While some contact centres will opt for specialist teams, in many cases, it makes good business sense to train and equip a team of multimedia agents to handle peak demand. Using social media monitoring and engagement technology to integrate social media within the contact centre, this could see agents switching seamlessly between channels during peak periods, handling web chat in real-time, social media in near real-time and email in-between.
Invariably, customers make contact with a goal in mind. It stands to reason then that organisations that make achieving this goal easy will retain loyal customers and improve the likelihood of them making a repeat purchase. After all, why make it difficult for someone to spend money with you when you can generate so much more income by making it easy?
---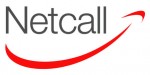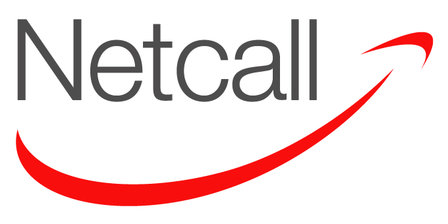 For additional Information see Netcall's Company Profile