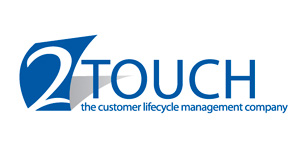 UK business process outsourcer Parseq has bought 2Touch from US-based Acxiom for an undisclosed sum as part of its strategy to create a business with £100m turnover in three years.
Sunderland-based 2Touch, a major contact centre and fulfilment business, adds a complementary 1,000 seat call centre and back office fulfilment operation to Parseq's existing back office, call centre and fundraising services.
Parseq chief executive Derwyn Jones said:
"2Touch is a cultural and operational fit for Parseq which gives us the scale and geographical coverage to attract new clients and deepen our relationship with existing clients.
"2Touch's established client service ethos and great reputation links closely to the Parseq business model and together provides us with a strong sector footprint particularly in utilities, financial services and insurance providers.
"We are delighted to be bringing together two industry leading businesses with the people, processes and operational capabilities to enhance our proposition as the only mid-sized corporate providing end to end outsourcing services combining front office, back office and IT."
The combined organisation will employ around 2,700 people working from five key sites in Sunderland, Glasgow, Rotherham, London and Brighton and have a turnover of around £65m. The additional operational site will enhance Parseq's business continuity proposition.
Its business and client footprint covers the top 10 international banks, a third of the UK's utility sector, the charity sector and a significant presence in the UK insurance sector.