Parseq has moved a step closer to its £100m turnover goal with the creation of 150 new customer service roles in Sunderland following the acquisition of 2Touch contact cenre in the City in May this year.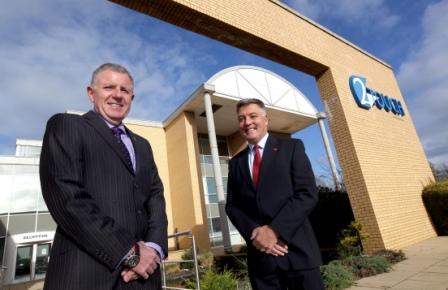 The expansion by the leading business process outsourcer is on the back of a significant new contract with an existing client to deliver customer servicing, in addition to the current inbound and outbound telesales services.
As a result of the growth the company, whose clients include the top 10 international banks, a third of the UK's utility sector, a number of leading charities and insurance companies, has invested further in the city by relocating to two new premises.
Parseq's 1,000 Sunderland employees will be based in Nike's former UK headquarters at Doxford International Business Park and a specialist fulfilment team will be housed at Seaham Business Park.
Chief executive, Derwyn Jones said: "Our newly acquired Sunderland business is a key part of our national strategy for growth so we're delighted to be able to announce our increased investment in the North East by bringing employment opportunities to the area so soon after taking ownership.
"This growth will take us a considerable step closer to helping us achieve our ambitious plans to establish a business with a turnover of £100m.
"This investment has secured our position as one of the region's largest employers – something we're incredibly proud of. Sunderland Council's business investment team, particularly Tom Hurst, has been really supportive advising us on this double move. It's great to see local authorities getting behind companies such as ours who have a thirst for grown."
Councillor Paul Watson, leader of Sunderland City Council said: "Parseq's move to accommodate its growing staff in the city is great news. Sunderland remains one of the world's leading locations for contact centre companies.
"The sector generates over £150m a year to the local economy. The robust performance of this firm underlines the talented, adaptable workforce in Sunderland – the contact centre's biggest asset. We will continue to work closely with Parseq as it grows."
Nationally Parseq employs a workforce of 2,700 people working from five key sites in Sunderland, Rotherham, Glasgow, London and Brighton and has a turnover of around £65m.
The acquisition of 2Touch in May from US firm Acxiom is one of two newly acquired businesses by Parseq.