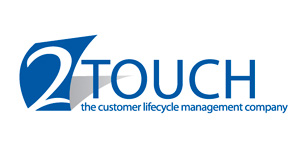 Sweet-toothed associates at Sunderland-based contact centre, 2Touch, have raised over £2,000 for Macmillan Cancer Support.
Associates – who joined thousands of people in a UK-wide Macmillan Coffee Morning – were in for a 'treat' as they tucked into an array of home-baked cakes and enjoyed a 'cuppa' to raise funds for the charity.
Associates also 'dressed down' for the day and participated in a raffle with the chance of winning an i-Pad Mini, a Kindle Fire, £50 worth of shopping vouchers and other prizes.
Lynn Kane, facilities officer services manager at 2Touch, has over the years, rallied colleagues together to raise money for charities through a range of fundraising initiatives.
Lynn, said: "Year on year I am overwhelmed by the support and generous donations of my colleagues. Macmillan Cancer Support relies heavily on donations from large organisations to provide funding for numerous initiatives such as support groups, the up-keep of facilities as well as funding Macmillan nurses who provide much needed practical and emotional support to patients and their families across the region.
"In addition, it is a chance for us to come together as a team and have some fun! I would like to say a huge thank you to all the companies who gave us some fantastic products. City Electrical Services donated an Andorid Tablet and Tyne Tees Security kindly gave us the Kindle Fire."
Sarah Goldie, fundraising manager for Macmillan Cancer Support, said: "We aim to provide practical, financial and medical support as well as pushing continually for better cancer care to improve the lives of people in the North East who are affected by cancer.
"The money raised will help support the Macmillan nurses who support patients, their carers, families and friends with practical advice and assistance."
As one of Sunderland's largest employers, over the years 2Touch has raised money for a number of worthy causes, such as St Benedict's Hospice and The Foundation of Light.