4 Weeks Left to Enter UK National Contact Centre Awards 2017

The CCMA UK (Call Centre Management Association) announces that there are only 4 weeks left to enter the 22nd UK National Contact Centre Awards.
UK-based contact centres can enter for free by registering on the Awards website at www.ukcontactcentreawards.co.uk. Nominations close on 28th February 2017.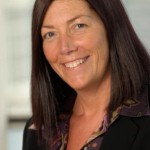 Ann-Marie Stagg, CEO of the CCMA, said,
"Over the last 20 years the UK National Contact Centre Awards (formerly the CCMA Awards) have established a reputation as the blue ribbon awards for our industry in the UK. Even to be shortlisted is to be recognised as a leader in your field, while many winners have gained publicity for their companies and gone on to see their career prospects dramatically boosted."
Corporate marketing and business development strategies are placing ever more emphasis on customer experience as a competitive differentiator. As a result, contact centre and customer service professionals – with their experience of managing customers, people, content, and technology – are taking on more important and higher profile roles.
The UK National Contact Centre Awards exist to recognise the individuals, teams and organisations who are creating this new reality by pushing the boundaries of innovation and excellence.In addition, the awards aim to help raise the profile of the contact centre and associated disciplines at board and senior management level.
Ann-Marie continued: "As customer experience becomes more central to companies' success it starts to encompass more and more job roles and disciplines, which traditionally we didn't associate with the contact centre. It's why we now have categories for business improvement, customer experience, and social media."
"We have already received a record number of registrations for this year's awards, which means the competition is going to be tougher than ever. We are planning our biggest gala dinner and awards ceremony yet, with surprise guests and everyone who's anyone in the UK contact centre industry in attendance, all at a fantastic new venue, The Brewery in London."
This year, for the first time, the awards will recognise the best teams and organisations as well as individuals.The full list of categories is as follows.
Individual Awards:
Business Improvement Manager
Contact Centre Support Manager
Customer Relations Manager
Resource Planning Manager
Quality Manager
Customer Experience Champion
Team Manager
Contact Centre Manager of the Year (Outsourced, Small, Medium, Large)
Team Awards:
Recruitment Team of the Year
Learning and Development Team of the Year
Social Media Team of the Year
Webchat Team of the Year
Organisation Awards:
Most Effective Health and Wellbeing Programme
Most Positive Impact on the Community
Most Effective Homeworking Programme
Most Effective Flexible Resourcing Initiative
---
Additional Information

To nominate an individual, team, or organisation – including yourself – go to the UK National Contact Centre Awards website and register an account. You can then make as many nominations using the online form as you like for free. The deadline for completed entries is Tuesday 28th February.
Shortlisted companies will be contacted in March for the second phase of the judging process, which includes face-to-face interviews and site visits from the judging panel of industry leading figures.
Winners will be announced at a lavish gala dinner on 16th May 2017 to be held at The Brewery in London.
For additional information about the awards and to enter, visit their Website
About the UK National Contact Centre Awards
The longest established awards for the UK contact centre industry are now in their 22nd year and recognise those individuals and teams in the industry who are working to make their contact centres professional and industry leading.The awards have an excellent reputation across the industry for being of a very high standard. All of the shortlisted nominees go through a comprehensive judging process, including face to face interviews.