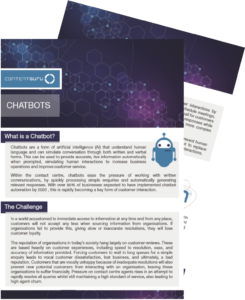 White Paper Download – Intelligent Chatbots in the Contact Centre
The development of Artificial Intelligence (AI) over recent years give contact centres the opportunity to develop their agent talents whilst still prioritising the customer.
Chatbots are already widely used in contact centre environments to streamline interactions, automating simple enquiries to ease pressure on agents and allow them to engage with more complex tasks. The industry is booming as demand for instant information rises.
Find out more about the impact of chatbots, and discover how our AI platform, brain®, could help your organisation automate enquiries and make customer interaction hassle-free.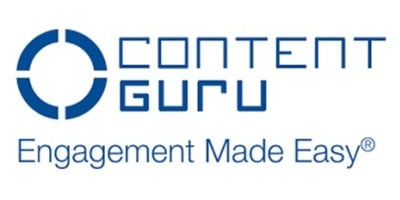 Europe's leader in cloud CX and CCaaS and one of the world's major providers of large-scale, mission-critical services, Content Guru supplies services to over 1,000 large enterprises and government organisations.
Content Guru's cloud-native omnichannel communications solution, storm®, offers virtually limitless scalability, unmatched integration capabilities and industry-leading AI. Content Guru ensures customer experience and contact centers meet the needs of every customer, seamlessly. storm is used by public and private sector organisations across the Americas, Europe and Asia-Pac, in markets ranging from finance and healthcare through to government and utilities. Public sector customers relying on storm for mission-critical services include the NHS, Serco and US Federal Government.
For additional information on Content Guru view their Company Profile