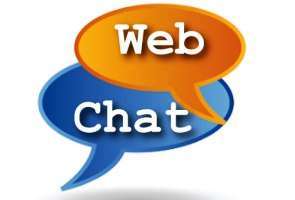 Web Chat – New research published by ContactBabel, the contact centre industry analysts, reveals that the volume of web chats handled by UK contact centres has increased by 60% in the past 12 months, now equating to over 250 million web chats per year.
Web chat between customers and agents has risen from under 0.7% of all inbound traffic to UK contact centres to 2.7% in the period 2011-14, a growth of around 300%. 40% of survey respondents offer web chat today, with a further 28% expecting to implement it within the next 12 months, the highest planned uptake of any contact centre technology.
"The UK Contact Centre Decision-Makers' Guide (12th edition – 2014)", is a major study of 215 UK contact centre operations, looking at all areas of contact centre performance, investment, technology, HR and strategy.

The report's author, Steve Morrell, commented, "With the huge growth in online shopping, research and self-service, there is a need to offer customers and prospects a live service channel in cases where the browser needs assistance. Rather than forcing the customer to break channel by using the phone, or to wait for hours or even days for an email response, web chat offers a quick and flexible service option, allowing the customer to continue with what they were doing.
"Increasingly, businesses are offering both virtual and live web chat options to customers. A Virtual Agent is an automated piece of software which looks at the customer's initial request and attempts to answer it by accessing the correct part of the knowledge base, directing them to the right part of the website, and sending relevant links. If the Virtual Agent cannot answer the request successfully, it will seamlessly route the interaction to a live web chat agent who will take over."
---
The research is available, free of charge, by clicking here