A year in the planning, two days in the making, and behold Customer Contact Expo is over for another year.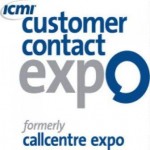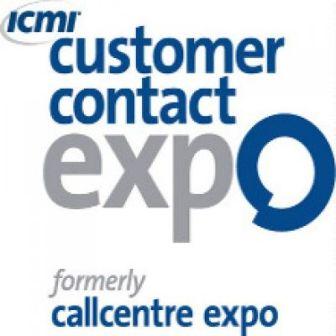 My overwhelming thought was that at long last the UK contact centre industry has finally woken up, smelt the coffee and realised that the Customer is King and as such there were numerous products and services launched to enable the much used and abused contact centre agent have the tools available to achieve this realisation.
Over the two day period, three if you include the CCMA launch of the Gold Standard, I visited most exhibitor stands (apologies if my team or I were unable to visit your stand) worthy of mention are the following products which, in my humble opinion, had the 'WOW' factor.
---
Jabra Biz 2300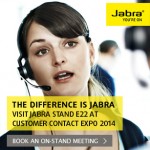 Should you have read the pre-exhibition press releases by Jabra you would have gathered that the Jabra Biz 2300 is spearheading their sales drive to achieve 50% market share by 2016. So is their headset really worthy of this ambitious claim?
Jabra's Managing Director, Nigel Dunn, certainly is the man to take Jabra to these dizzy heights with his enthusiasm for the biz 2300 and I was given a sample of the aforementioned kit for me to evaluate.
When I write editorial I always write on the basis that I am a contact centre manager with 150+ agents under my control and as such did this product tick the right boxes?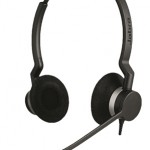 In all my visits to contact centres it is obvious to me that the much used and abused headset is overlooked greatly when providing agents with the tools to do their jobs. Break out areas are good and worthwhile but only a fraction of the working days is spent in this area; most of the time of the agent is being desk bound, or mobile should you go for the Bluetooth model, so isn't it about time that investment was made in this area?
Certainly at first glance it would appear that Jabra's Danish Boffins have been to work on the design which wouldn't look out of place at the Design Museum; in addition the lightness would ensure that even on overtime the agent would still feel that they were not wearing it.
Much has been publicised on the fact that its has superior noise cancelling features – not working in a contact centre I put it to the test and put Radio 2 on in the office on Sunday morning and as such the Biz 2300 did certainly cancel out the ramblings of a certain Terry Wogan which can only be a good thing.
To emphasise how good it is – don't take my word for it – contact the guys at Jabra who I am sure will send you a sample to evaluate on a 30 day no obligation trial.
Click Here for additional information
---
Aspect's Zipwire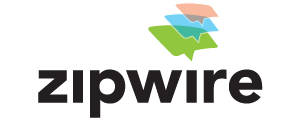 It is almost refreshing that the art of launching a new product at Expo is alive and kicking; Pre-event literature certainly promoted the fact that a lot of investment has been made in Zipwire and as such was awarded Best Product on Show Award by the organisers.
A meeting was arranged with Aspect's SVP GM Cloud Solutions Joe Gagnon to find out if the product did indeed match the hype.
Again using the basis that I am a contact centre manager would it really do it for me in this competitive but expanding marketplace?
Clearly Aspect had looked at the market and designed a product which has vast amounts of bells and whistles but yet is easy to use and install with set up being hours as opposed to the obligatory weeks or even months.
Unlike the Jabra Biz, Zipwire is something which, regrettably, I can not read test in the office but those good people at Aspect have made it available for contact centres on a 30-day try-and-buy introduction – bit of a no-brainer really.
---
Enghouse Interactive – Who is Elspeth?

As a seasoned visitor to Expo I tend to go to stands where I want to go as opposed to those plugged in the week before by over eager PR companies. Even without the obligatory call from Enghouse Interactive's PR Company to see their Client I was eager to see in action, or in real time, their new Speech Analytics product.
In simple terms Enghouse's product monitors and reports on an agent's call in real time – suggests phrases or products – and grades the call in simple colour coded fashion – Amber is good, green is better but red suggests that the agents should ideally have a conversation with either the contact centre or training manager.
The calls by either the agent or the whole contact centre can be analysed over given periods of time making it a vital tool to increase the performance of the contact centre and, more importantly, increase customer service levels; just like having an experienced agent looking over your shoulder but without all the added pressures to the agent that are associated with.
For additional information see Enghouse Interactive's Company Profile
---
Genesys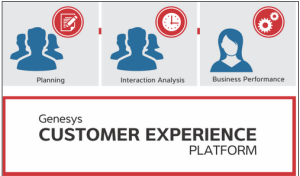 Genesys were promoting, amongst others, a new piece of software that monitors companies online shopping carts after their commissioned survey revealed that a staggering 65% shopping carts were abandoned; in an ideal scenario customers would place products into their shopping basket and then proceed to checkout; but what about the 65% of customers who abandon their basket before the checkout never to be seen again?
Solution? A neat and apparently easy to install 'gismo' that offers guidance to the agent and therefore the customer such as web chat or advice to enable the prospective customer to be an actual customer.
Such a simple idea – invaluable to gain increased sales in the contact centre environment without really trying too much.
---
Interactive Intelligence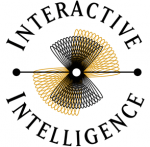 We have written much about Interactive Intelligence over the past number of years on this website their innovative products especially their Cloud based offering.
Clearly it isn't by chance that they are perceived by the contact centre industry to be one of the leaders especially with their Cloud SaaS offering and perhaps wasn't left to chance that throughout the two days of Expo their stand was constantly busy.
So what was the buzz all about? With more products and services than you could shake a proverbial stick at perhaps it would be wrong to concentrate on one single product.
Probably just their name, Interactive Intelligence, is all that they needed at Expo – certainly the large numbers of visitors flocking to their stand all can't be wrong.
For additional Information see their Company Profile