Customer service satisfaction across the UK's call centres has fallen over the last 18 months from 62% to 50% according to research from two million consumers.
Long waiting times and shuffling between departments mean that the general public is getting more frustrated with a sector which now employs one million people in the UK.
To improve standards and help safeguard the industry, a new customer service standard – called the Gold Standard – launched on Tuesday 30th September.

Supported by the industry's leading association, the Call Centre Management Association (CCMA), the standard will help companies improve customer service, operational performance and staff engagement by benchmarking their service levels against best practice.
The study, conducted by Bright UK, a consultancy for call centres, found that the proportion of customers saying they were "very satisfied" or "satisfied" with their experience had declined from 62% to 50% over 18 months.
The call centre customers surveyed were within every sector of the economy – including banking and insurance, telecoms, retail, energy and travel and leisure.
Supporting these findings, the Institute of Customer Service (ICS) reported in July that consumers are currently less satisfied with their customer experience than at any point since January 2011. The ICS's UK Customer Satisfaction Index (UKCSI) surveyed 10,000 people and found that only 10 major organisations in the top 50 have improved on their performance since July 2013.
Research has shown that there is a strong link between good customer service and profits, with knowledgeable and effective call centre advisors helping companies increase sales by 10%.
The Which? Best and Worst Brands for Customer Service announced this month agreed, stating 'Outstanding service leaves you feeling positive, valued and likely to want to repeat your experience – but our survey shows that many firms still have a long way to go in delivering this'.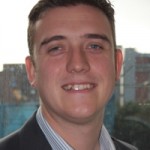 Simon Thorpe, Programme Director for the Gold Standard, said: "Frustrations within the call centre industry run deep – from consumers being unhappy, to employees feeling aggravated and the executive seeing the call centre as a cost centre. Technology and training are available to help improve performance, but is not necessarily applied where it is needed most – simply because operations don't have access to the information they need to make the right decision.
"It is through the Gold Standard that organisations can understand how they can improve their operational performance, employee engagement and ultimately their customer service. For organisations that are getting it right, they will be recognised with the Gold Standard."
Julian Price, Head of Customer Contact at John Lewis, said: "John Lewis has long been known for excellent customer service and our focus on our customers is at the heart of everything we do. An essential part of the Partnership ethos is to continually challenge ourselves to improve and participating in the Gold Standard gives us insight and an up to date view of how we are doing compared to peers and other sectors. This information will help us prioritise in order to stay ahead."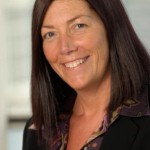 Ann-Marie Stagg, from the Call Centre Management Association (CCMA), said: "Effective customer service is vital to the success of every business. We are proud to be supporting the Gold Standard, which will help to improve standards within contact centres so that customers get the experience they are looking for and businesses can profit from the value an excellent customer contact centre can deliver."
For additional information on the Gold Standard Click Here