Supports real-time analysis of agents' interactions with customers, dramatically improving service, compliance and quality


Enghouse Interactive have announced the release of Real-Time Speech Analytics, an innovative speech optimisation software solution that delivers real-time monitoring, coaching of all calls for compliance and quality assurance purposes.
Suited to any business selling products or services over the phone, Real-Time Speech Analytics supports the live monitoring of all calls as well as the ability to evaluate activities after the event.

Alex Black, Chief Technology Officer, Enghouse Interactive, commented,
"Over the past few years, we have seen a significant shift taking place in the world of voice-based customer engagements," . "Businesses today need to do much more than claim they are compliant with regulations and delivering a quality service, they need to prove they are doing so. Equally, where there are issues, they need to proactively address them. That's exactly what our Real-Time Speech Analytics solution allows them to do."
To ensure legal compliance, Real-Time Speech Analytics enables organisations to confirm that agents are adhering to a script, or alternatively provide the businesses with the peace of mind that mandatory phrases have been conveyed in every interaction.
Real-Time Speech Analytics delivers further reassurance to businesses by allowing agents to monitor whether key contract terms have been explained correctly, and by highlighting any inappropriate language from agents, prospects or customers. In addition, the system flags calls which require manual evaluation, effectively enabling organisations to be certain of compliance at all times.
– Using Real-Time Speech Analytics, the quality of entire campaigns can be objectively evaluated at the touch of a button. The call monitoring capability enables all calls to be assessed as required.
– The solution tracks call contents, the phrases used, the loudness of the voices, the frequency of interruptions and the speech ratio between agents and customers.
– The real time feedback allows agents, team leaders and quality assurance teams the ability to make the necessary adjustments to optimize customer interactions.
– The product enables businesses to identify areas for corrective action, such as agent training and coaching and better call selection for quality assurance purposes.
– Customers have reported efficiency gains of up to 50%.
Developed with input from a leading German university and research institute, Real-Time Speech Analytics is intuitive and easy-to-use, requiring no programming knowledge or specialist speech analytics expertise. Clear metrics and graphics statistics show agent and campaign performance in real time and flag problems for later evaluation or quality assurance reviews.
"We are excited about the potential of Real-Time Speech Analytics to help organisations achieve compliance with the latest regulations and deliver high-quality service dynamically, in each and every customer interaction," adds Black.
---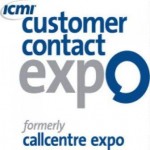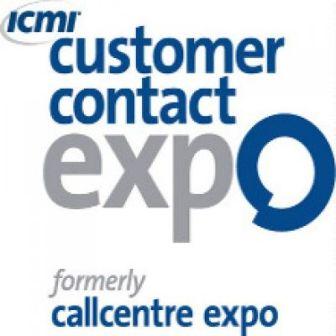 The new solution will be making its UK show debut on the Enghouse Interactive stand, G20 at Call Centre & Customer Management Expo (National Hall, Olympia, London 1-2 October 2014).
Please visit the company's stand for a product demonstration or for additional information see Enghouse Interactive's Company Profile