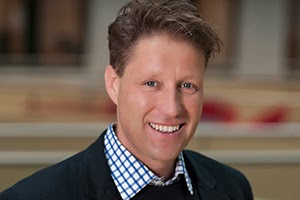 The baby boomers are retiring and the Millennial Generation is about to take over. Here are the thoughts of Holger Reisinger, Vice President at Marketing, Products and Alliances at Jabra on the generation that will soon take over the (corporate) world. That is, if they want to…
If you don't like parties, then you're in for some tough times over the next couple of years.
The reason? The baby boomer generation is retiring and considering their remarkable accomplishments, they certainly deserve a good send off and – of course – a glass of champagne.
While these parties mark the end of the working life of the largest generation ever, they also herald a very interesting beginning. This is because the exit of the baby boomers also marks the entry of a new working generation, which is very different than anything we have ever experienced before. And they will change our perception of working, more than the very successful 60s generation ever managed to do.
It's time to say hello to the M (Millennial) generation or Generation Mobile (GenM), as we initially defined them in 2012. Here's a short intro to the generation about to inherit the (corporate) world.
The "Me, Me, Me" Generation
GenM was born sometime between the early 1980s and the year 2000 and is a more refined version of the generations before them. Growing up in wealth and security and more importantly, with the Internet, has given GenM completely different norms and values than their parents and grandparents.
Scientific studies of high school and sixth-form students conducted since 1966 show that GenM consider wealth a very important attribute (45 percent for Baby Boomers and 75 percent for Millennials), don't think it's important to keep abreast of political affairs (50 percent for Baby Boomers and 35 percent for Millennials) and do not require a "meaningful philosophy of life" (73 percent for Boomers and 45 percent for Millennials).
Enter the "Me, Me, Me generation," as TIME magazine teasingly designated them.
GenM have been told that they are special from the very beginning. But with the rise of social media, Millennials have a platform for self-expression never seen before. And they embrace it vigorously, finding their position in life while the rest of us are watching. GenM is less concerned with privacy than any generation we have ever witnessed.
While GenM may seem very obsessed with themselves, they have good reason to be so. Living their life on social media, most Millennials have grown gigantic networks by the time they hit the labour market. Here, they shape new ideas and solve challenges. They do it alone, but with the backup of their ever-expanding global network. However, being constantly exposed to new ideas, new people and a huge diversity of interests, nationalities and needs, staying true to themselves becomes more important than ever. They simply need to know who they are; if not, they go crazy trying to cope with the immensity of information in their networks.
Meaningful Moments that Matters to Me
However, GenM also love the connectivity in its own right and over time, connectivity becomes meaningful in itself. It's the relationship, not hierarchies or the content of the conversations that matter. GenM will pick and choose whoever and whatever might catch their interest. That's why some researchers call them the "Meaningful Moments that Matter to Me" generation (as a Harvard blogger wrote with a flair for the poetic in 2009). And that makes them hard for companies to handle.
On top of that, GenM may not be that interested in working for anyone but themselves. The first Millennials hit the labour market at the beginning of the financial crisis, forcing them to walk the paths of non-traditional employment and education. With no job security, this generation has completely different notions of what "work" really is. And that has, unsurprisingly, also prevented them from just "falling in" with the way most companies traditionally define a job, a career and "workplace loyalty."
Self-sufficient, super-connected…and hard to please
Recent studies from Australia show that GenM have an annual job turnover rate of 40 percent, with two-thirds of them leaving each job they hold within two years. And recent research suggests that 40 percent of all Millennials will be freelancers before the year 2020. The era of the company gold watches for long and faithful service is well and truly over.
So here you have your super-employees of the future: self-sufficient, super-connected "Me, Me, Me" types with immense networks where everyone helps each other solve all challenges. The good news is that they will probably be the best employees you will ever have. They are smart and they constitute the first generation truly capable of working in groups.
But they are also really hard to please. And they don't take "no" for an answer, not even from a boss. So you need to hurry and find out what makes them happy. The baby boomers are leaving and the next generation is waiting in line to get their share of the labour market. And they are not just connected – they are completely wired in.
Get GenM right and you are ready for the next revolution to come. Have fun with it!
---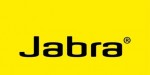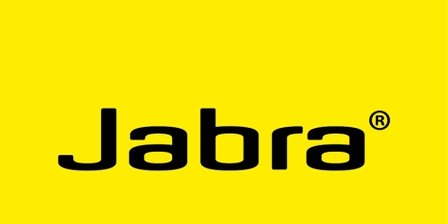 Additional Information
For additional Information view Jabra's Company Profile