Vocalcom Cloud Edition offering demonstrates Vocalcom's visionary and early-to-market approach for the next generation of cloud architecture.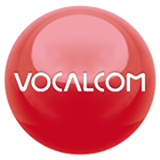 Vocalcom have announced it has been positioned again by Gartner, Inc. in the Magic Quadrant for Contact Centre Infrastructure. The Gartner Magic Quadrant report evaluates contact centre vendors on their completeness of vision and ability to execute.
The report highlights "Contact centres require a wide range of functions, architectures, features and services to be effective" and the growing "preference to purchase much, or all, of their Contact Centre Infrastructure from a single source" as well as the "emergence of contact centre as a service (CCaaS) model".
Vocalcom's Effortless contact centre™ solution is built on the company's 20 years of experience and the unique know-how of its employees coming from Contact Centres. It addresses the issues of lengthy implementation and complex management that have plagued this industry by extending the benefits of an Effortless Customer Experience to Contact Centre professionals, agents, supervisors, and managers. Vocalcom's Effortless Contact Centre™ is an inclusive all-in-one solution, packaged for rapid deployment and easy management by Contact Centre practitioners, removing the need for long and IT-intensive projects.
"We are honoured by our improved positioning in the Gartner Magic Quadrant, and are thrilled by the appreciation of our cloud architecture" said Anthony Dinis, Founder and Chief Executive Officer, Vocalcom.
"We think the emergence of the contact centre as a service (CCaaS) model reflects the market needs for solutions that Contact Centres can quickly adopt and manage by themselves".