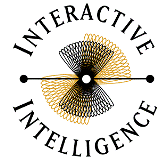 In hands-on lab test, Interactive Intelligence contact centre and unified communications software demonstrates ability to support largest organisations in the world
Interactive Intelligence Group Inc. has received Miercom's Performance Verified Certification of its contact centre and unified communications software.
The all-in-one IP communications software suite, Customer Interaction Center (CIC) 4.0, received the certification based on its features, scalability, and call-handling/processing capabilities.
"Based on our observations during the multi-day lab test, CIC 4.0 showed impressive performance results, processing about 32,000 simultaneous interactions without a hiccup," said Miercom CEO Rob Smithers. "Combined with a wide range of features for both agents and business users, CIC 4.0 has proven to be a reliable and comprehensive communications solution for organizations with up to hundreds of thousands of users."
Miercom, which has provided independent performance testing services for the tech sector since 1988, conducted the test at the Interactive Intelligence headquarters over a two-day period. The test environment simulated a true contact centre and enterprise environment in which CIC 4.0 supported 10,000 agents, 10,000 stations (phones) and 5,000 live automatic call distribution (ACD) agents*. Interactions included calls, emails and Web chats. Text-to-speech and speech recognition were also tested, as was a simulated failure.
"We simulated a failure with up to 5,000 active calls on a single, redundant server pair," Smithers said. "The backup server came up immediately without a loss of calls demonstrating CIC's ability to provide rock-solid business continuity."
Of CIC's many features, Miercom was especially impressed with Interaction Mobilizer, the vendor's mobile customer service development platform. "Interaction Mobilizer can help organisations give their customers a more efficient and consistent service experience via mobile devices – which is fast becoming a serious competitive advantage with more than one billion smartphones in use worldwide and growing at lightning speed," Smithers said.
Miercom also praised Interaction Process Automation (IPA), which captures, prioritizes, routes, escalates, tracks and manages work throughout the entire business lifecycle.
"IPA is noteworthy because it marks a completely new approach to process automation," Smithers said. "It applies mature communications technology to the broader area of business process automation for a more comprehensive and streamlined orchestration of work. The net benefit to organisations is increased efficiencies and improved customer service."
Miercom also recognized the vendor's real-time speech analytics application, Interaction Analyzer.
"Traditional speech analytics solutions mine recorded audio of calls to capture designated words and phrases," Smithers said. "Interaction Analyzer, on the other hand, conducts analysis while the interaction is occurring so supervisors can intervene before issues escalate and customers are lost."
Another feature noted during the test was Interaction Speech Recognition, an Interactive Intelligence-developed engine for speech recognition that eliminates the need for more costly third-party speech components.
Miercom also touted a soon-to-be released content management application by Interactive Intelligence. "Interaction Content Manager offers the unique ability to tie an organisation's content to its communications and business processes," Smithers said. "By enabling the right content to be available at the right time, and to the right person in the right context, organisations can further reduce costs, increase employee productivity, and improve customer service."
Due to CIC's all-in-one architecture, Miercom was able to test the same platform for both contact centre and unified communications features.
"Overall, we think it's a huge benefit to customers that they can deploy CIC 4.0 to support their entire organisation," Smithers said. "Its inherently developed applications running on a single platform eliminate costs associated with integration, while simplifying administration, customization and reporting."
---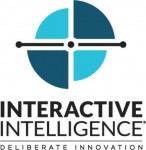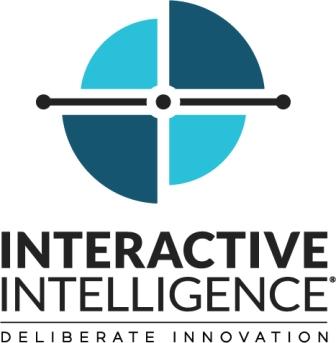 Additional Information
For additional Information see Interactive Intelligence's Company Profile