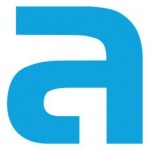 Ascensos, a newly created Motherwell based outsource company, have announced plans for the company which includes the creation of up to 600 jobs over the next three years.
The company, formed by three former executives of beCogent (sold to Teleperformance in 2010 for a reported £35m) John Devlin, Dermot Jenkinson and Katrine Young, secured funding by way of a regional selective assistance grant of £1.8 million from Scottish Enterprise.
John Devlin, Ascensos' Managing Director, commented, "In terms of roles created, our focus is not just on youth employment as we will also be looking to retrain and develop our people skills across the spectrum, including return-to-work mums and those affected by redundancy over recent years.
"We want the very best people to play a big part in our success."
The company will be based at Lloyds Banking Group's former contact centre which closed earlier this year (Lloyds Banking Group Feb 2013) and will initially see the creation of 100 positions which will grow with projections of 600 staff within 3 years rising to over 1,000 within 5 years..
Devlin added: "We are in discussion with a number of top-name clients in the retail and e-commerce sectors. As we develop, we will become one of the largest employers in the area and our plan is to eventually diversify geographically and create more jobs in other areas of the UK."
On Ascensos announcement Councilor David Fagan, convener of regeneration for North Lanarkshire Council, said: "It's great news that Ascensos is going to be based in Motherwell.
"I've been really impressed with their plans and that they have chosen Motherwell is a real endorsement of the town and North Lanarkshire as a great place to do business. We will help in any way we can to help deliver Ascensos' aim of building a cutting-edge business. Creating jobs in North Lanarkshire is our number one priority and we really look forward to working with the team."