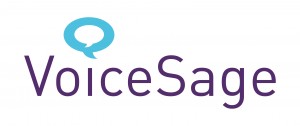 Powerdial teaming up with communications specialist VoiceSage to offer an intelligent blend of voice, SMS and e-mail that effectively targets and connects with customers
VoiceSage have announced that specialist tech firm Durham-based Powerdial Services has joined the VoiceSage Partner and Alliance Programme.
In joining the Programme, Powerdial gains access to a new range of outbound interactive messaging technologies and capabilities that naturally complement its existing Avaya®-based portfolio of solutions and capabilities.
VoiceSage's cloud-based messaging platform delivers over 2 million interactive voice and two-way SMS messages across the UK each day, providing vital additional contact channels for organisations such as Freeman Grattans Holdings, Argos, Nationwide and Thames Water as they seek to engage with and maintain relevant and effective contact with their customers.
Commenting on their decision to establish this partnership with VoiceSage, Powerdial's Managing Director, Paul Farn, noted that, "To remain relevant to the changing needs of our customers, it's vital that Powerdial continues its strategy of both market and solution development.
"We felt that VoiceSage provided us with a naturally complimentary capability that solves the needs of a number of our existing clients, while also giving us a whole new mandate to attract new customers."
VoiceSage's suite of interactive messaging products will enable Powerdial to transform the way its clients communicate with their own customers. Specifically, using an intelligent blend of voice, SMS and e-mail, Powerdial will be able to help these clients to more effectively target and connect with customers via their preferred mode of contact, at the best time to contact and guide them to a successful outcome.
VoiceSage, which has recently revamped its indirect sales strategy, is actively pursuing and recruiting partners across the UK who can add to and extend its capabilities.
As David Martin, recently appointed head of Partners and Alliances at the firms says, "We believe that by working with VoiceSage, our partners are presented with a fantastic and potentially significant incremental software and professional services opportunity.
"Our flexible approach and SaaS or enterprise license commercial models also mean it's relatively quick and simple for customers to adopt our solutions; a fact that appeals to all of our partners."