Who is the European Outsourcer of the Year? Which firm has been chosen over all of its competitors as the best provider of outsourcing services in 2013?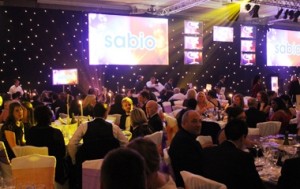 Many of those attending this year's European Call Centre & Customer Service Awards, held on 2nd October at a glittering ceremony at the London Hilton on Park Lane might have been surprised by the name that comedian Jimmy Carr pulled from his envelope. They would have been expecting one of the established names in the UK or perhaps Ireland. After all the other categories had been dominated by names such as Barclays Wealth Management, Virgin Media, and Tesco.
So, the announcement that this year's Outsourcer of the Year is 60K, a little known company formed just five years ago and based in Bulgaria was one of the major talking points of the evening.
It came as no surprise, however, to clients of 60K. In recent months brands such as Thomas Cook, eBay, BE Unlimited / Sky, and Seatwave have all outsourced aspects of their customer service to 60K. Some have been attracted by 60K's multillingual capabilities – 27 languages are spoken in the contact centre. Others want the outstanding technical know-how found in a young and highly educated workforce. And others have simply been impressed by the quality of a contact centre that, with its ISO9000 certification, is at the cutting-edge of high quality outsourced customer service.
All have been happy with the absence of set-up fees, and costs that are around half those of a UK contact centre.
As well as picking up the Outsourcer of the Year award 60K was also shortlisted in two other categories:
• Best Travel & Hospitality Project
• Outsourcing Partnership of the Year
Jon Gladwish, 60K's CEO, comments: "In the past 12 months we have been picking up award after award at events in Amsterdam, Las Vegas, and others. They are all important, but the European Call Centre & Customer Service Awards really is the one that everyone in our industry wants to win."
He adds: "This award is not only recognition of the hard work put in by everyone at 60k over the past few years, but is also vindication of the decisions made by our clients to entrust us with their customer service. Where many companies take the safe option our clients have discovered that lower costs do not always equate to worse service. As this award demonstrates, sometimes lower costs can produce better service, and very occasionally they produce the very best outsourced service in Europe."