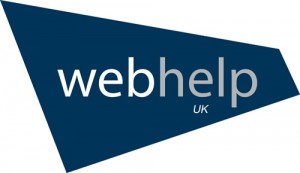 Webhelp UK's Rothesay site has been shortlisted for a top industry award at the UK Customer Experience Awards, due to take place in September.
The Rothesay customer experience professionals fought off steep competition to secure a place on the shortlist for Best Customer Experience in the Small Contact Centre category for its '212 Experience'.
The 212 Experience seeks to deliver the extra degree of effort, treat everyone as you would want to be treated and consider customer service as an attitude, not a department.
The judges were impressed with Webhelp's customer centric culture and its efforts to lead the way in customer satisfaction and employee engagement.
The awards ceremony will take place at Excel London, an international exhibition and conference centre that hosts a number of trade, public and private events.
Webhelp UK has been shortlisted for six awards in total, with further nominations in retail, employee engagement, insight and feedback, customer experience team and professional of the year categories.
Sales & Marketing Director at Webhelp UK, Mike Purvis, said:
"Webhelp is internationally renowned for its innovative approach to customer experience management and this is largely down to the quality of our teams. The 212 Experience is an excellent example of how our people make the difference and the Rothesay team are a very deserving recipient of this nomination."
---
For additional information see Webhelp UK's Company Profile