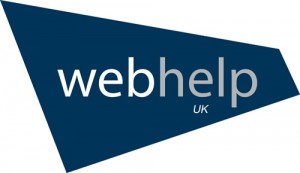 Webhelp UK in Kilmarnock has been awarded a silver accreditation from the Scottish Centre for Healthy Working Lives
The customer experience professionals were recognised for their significant contribution to improving workplace health and wellbeing.
The Scottish Centre for Healthy Working Lives seeks to create a healthier, safer and more motivated workforce for Scotland. It believes that a healthy workforce makes for a healthy business.
Webhelp Kilmarnock has a 550-strong team. Since February 2013, the site has introduced a range of initiatives to promote best practice and to highlight the importance of leading healthy lives. It is the first Webhelp site to receive the commendation, after achieving its bronze award in 2013.
Webhelp has introduced 'Fruity Fridays' and the option for colleagues to have their blood pressure checked. Webhelp also launched its first health fair for employees and a newsletter promoting healthy eating, the benefits of physical activity and the importance of looking after their mental health.
Commenting on the achievement, Healthy Working Lives Programme Assessor, Elaine Cooper, said: "Webhelp Kilmarnock have taken advantage of every opportunity to support the workforce in healthy living and have demonstrated that employers can take action that has a positive impact on health even in challenging circumstances."
HR Business Partner at Webhelp UK, Lisa Huggins, said: "We are continually amazed by our people's engagement. Keeping healthy at work is important, and can make a big difference to your lifestyle. The Kilmarnock wellbeing programme aims to ensure all staff are better informed and are aware of the support available to them with regards to health and wellbeing in the workplace. Providing health information, as well as fun and engaging activities for employees to take part in, has really benefited the site and achieving the Silver Award goes a long way to recognise this."