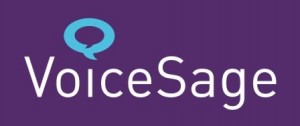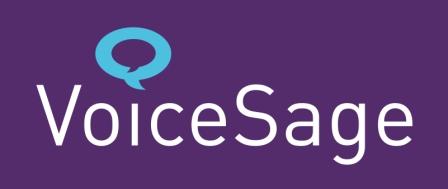 Voicesage, the customer communications technology specialist, which is also nominated in a new technology ROI category, has high hopes of repeating its 2013 and 2014 Contact Centre product wins at the 2015 Network Computing Awards –
VoiceSage, the company that enables automated real-time customer conversations, has been nominated yet again for the coveted title of Contact Centre Product of the Year in the 2015 Network Computing Awards (Network Computing Awards) – a title it has won for the last two years.
VoiceSage hopes to defend its title once more in the face of stiff competition. Up against its powerful and highly popular VoiceSage Contact cloud-based customer communications platform are rival solutions including Altitude Software's uCI, Infinity CCS's Infinity Contact and Intelecom's Connect.
VoiceSage believes it is in a strong position to win again this year following a raft of new solutions which build on the success of its core voice, SMS, email and visual/web chat contact services. Recent additions to the portfolio include VoiceSage Touch mobile messaging, SMS Conversations agent workload and queue management functionality and VoiceSage Call Centre Heartbeat. The latter allows smarter scheduling of voice calls, text and visual messages, so that agent time is maximised and no calls go unanswered.
VoiceSage Contact is also nominated for a Return on Investment Award, a new category this year. Here the company is up against a much broader range of technology solutions – including CA Technologies' CA Service Virtualization, Suse's Enterprise Storage, and Virtual Wisdom from Virtual Instruments.
VoiceSage hopes to do well in this category too, based on its strong record on delivering rapid ROI for customers. Recent examples include UK Credit which is using VoiceSage solutions to sign up new customers, National Grid Metering, which is using the technology for appointment notifications and equipment servicing in domestic and commercial settings.
VoiceSage's cloud-based customer engagement solutions and services have found deep traction with a wide range of organisations, including retailers and financial services organisations, which need to deliver a multi-channel experience for customer contact. Applications span arranging deliveries and scheduling appointments, to growing business and improving credit and debt collection performance in a compliant and customer-centric way.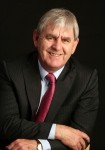 Commenting on this year's nominations, James J. Kett, CEO at VoiceSage, said, "We're delighted to have been nominated yet again for these prestigious awards, and in such good company. VoiceSage's business continues to exceed all expectations, and it's clear that this is because we're meeting a very current need: enabling companies to get closer to customers to complete necessary transactions in a way that's simple, cheap, immediate and very effective."
The award winners will be announced and presentations made at an evening ceremony on 19th March at the Hotel Russell in London's Russell Square.
The Network Computing Awards, now in their 8th year, recognise the companies and technology solutions that have been instrumental in helping organisations function better through optimised, strategic use of their networks. Each year the awards attract tens of thousands of votes, cast primarily by readers of Network Computing, the UK's longest-running magazine dedicated to network management.
---
For additional information on the Network Computing Awards please Click Here
For additional information on VoiceSage see their website