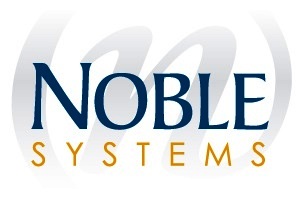 Noble Systems Receives 2015 Product of the Year from TMC's Customer Magazine® for Mobile Calling Analytics Solution
Noble Systems, a global leader in unified contact centre technology solutions, announced today that Noble® CallTech™ Total Contact has been named as a winner of 2015 CUSTOMER Product of the Year Award.
Noble CallTech Total Contact allows contact centres to recapture productivity lost to the growing use of mobile phones and increased calling regulations. Companies can increase Right Party Contacts by determining which numbers – mobile versus landline – to call at which time of day to get the most desired result. CallTech Total Contact provides enhanced analytic capabilities that help you make the most of every contact attempt, for both mobile lines and landlines. This advanced analytics toolset also helps predict how the consumer's behaviour may vary once they answer the call, based on the time of day and mode of contact. The combination of these two pieces of powerful information gives contact centres an improved chance of getting a right party contact and getting the outcome that they desire from the call.
"On behalf of both TMC and CUSTOMER magazine, it is my pleasure to honour Noble Systems with a 2015 Product of the Year Award," said Rich Tehrani, CEO, TMC. "Its CallTech Total Contact solution has proven deserving of this elite status and I look forward to continued innovation from Noble Systems in 2015 and beyond".
Colin Chave, General Manager EMEA, Noble Systems, says, "With increasing challenges from regulatory bodies and internal productivity pressures, it's becoming more important for contact centres to utilise effective calling strategies to optimise performance. CallTech Total Contact provides the customer intelligence to help contact centres make the most of each contact opportunity".
Noble's CallTech and CallTech Total Contact analytics products are available for both premise and cloud contact centre environments, they can also be integrated with third-party contact management platforms. The 17th Annual Product of the Year Award winners will be published in the January/February 2015 issue of CUSTOMER magazine.
For additional information on Noble Systems see their Company Profile