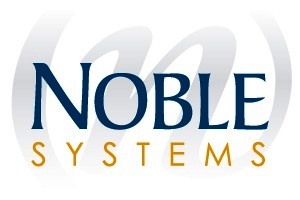 Noble Systems Corporation, a global leader in unified contact center technology solutions, has received a "2014 Product of the Year Award" from TMC, a global, integrated media company.
The Award recognizes the Noble TCPA Wireless Compliance Solution . Noble's TCPA Compliance technologies are crucial in complying with regulatory guidelines in the Telephone Consumer Protection Act (TCPA) which prohibit automated calls to wireless phone numbers.
Noble's patented TCPA Wireless Compliance solution combines the best capabilities of its manual dialing features with its best-in-class compliance management capabilities to help companies safeguard the customer contact operations. Contact centers can identify wireless numbers and automatically remove them from an automated dialing queue, forcing them to be dialed manually via a PBX. The solution also allows contact centers to implement compliance management safeguards that block non-compliant manual call attempts, screening each record against a user-configured set of compliance criteria to determine whether a call is allowed.
Chris Hodges, Senior Vice President Sales & Marketing Noble Systems, says, "Compliance is a huge hot button in today's business world, and affects virtually any organization that is managing communications with its customers. Noble Systems' innovative TCPA Compliance solution allows companies to directly address the new regulations, so that they can maintain compliant business practices and avoid penalties."
"Congratulations to Noble Systems for receiving a 2014 Communications Solutions Product of the Year Award," said Rich Tehrani , CEO, TMC. "Noble has demonstrated true innovation and is amongst the best solutions that facilitate voice, data and video communications brought to market in the past twelve months. I look forward to seeing them deliver continued innovation in the future."
---
For additional information see Company Profile