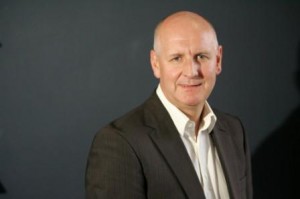 David Turner, CEO of leading customer experience provider, Webhelp UK, argues consolidation is the necessary first step that will allow for a transformation of customer engagement capability in line with rapidly changing customer demands…
The objective of consolidation must be to achieve a consistent global operation that follows a set of common processes, shares common technology, is managed by a united team to meet business-wide objectives and reports its performance against those objectives in a comprehensive reporting structure.
for most multi-national organisations, language presents the most significant barrier to consolidation. Let's imagine, for the moment, that you are a global business serving, let's say, forty or more countries around the world with diverse language requirements. You want to consolidate and you want to do so in locations that will give you both longevity and cost efficiency. Where do you go?
By contracting with an OSP that has true international reach, it becomes possible to transfer much of the risk associated with consolidation. Outsourcing commits you to no physical infrastructure or employment contracts, you are free to move as global situations change and, in the context of a mature and strategic outsourcing partnership, you can expect your OSP to keep your location options open.
However agile your OSP is, sourcing multiple languages in only a handful of global locations is a considerable challenge. Creating a matrix of language scalability and requirement helps decide optimum locations and narrow down your OSP choice based on language capability in combination with other key factors like demand optimisation, omni-channel capability and delivering actionable insight from customer data.
More information on consolidation and language capability can be found in Webhelp UK's latest white paper which can be downloaded by clicking n the website icon below.
---
For additional information see Webhelp UK's Company Profile