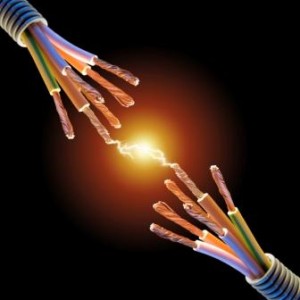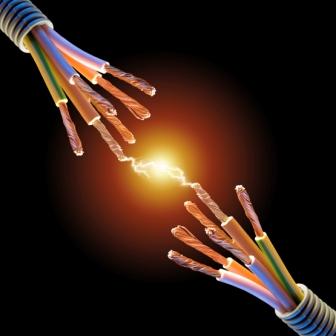 Webhelp UK – The dominance of the Big Six has been challenged, but if the young pretenders are to make the changes stick, they need to get serious about customer management, as David Turner, Webhelp UK CEO explains.
This is a time of great change in the retail energy market.
Just three years ago, the 'big six' energy companies served around 99 per cent of the domestic energy market, according to research by independent analyst Cornwall Energy. At the end of 2014, that figure had fallen to 91.3 per cent – an almost nine-fold increase in the market share of their smaller independent competitors.
Analysts at Citibank predict that a further 25 per cent of the market will defect to smaller competitors by 2020. If this prediction proves correct, these competitors will have achieved growth of close to 300 per cent in just five years – an enticing opportunity for any business.
However, expansion this rapid can result in severe growing pains as systems struggle to cope with the rapid acceleration in customer numbers.
So how can the challengers create a customer experience that will allow them to out-compete the big six in the long term?
This is the challenge discussed in a new white paper from Webhelp UK entitled The Power to Compete – How the Energy Industry's Challenger Brands Will Beat the Big Six.
Customer centric?
There is a strong argument to be made that by neglecting to keep their customers' needs at the centre of their business, the big six have opened the door to be out-done by competition, both on price and in terms of quality of service.
The test that challenger brands will face in the years ahead is ensuring that this isn't allowed to happen in their businesses as they grow. Well managed customer contact is a critical part of this.
Traditionally the telephone has been the number-one channel by which energy customers deal with their suppliers. And it still holds a valuable place. However, today, online is also a prominent means of communication for the sector.
What most customers want is efficient self-service through the digital channel of their choice – whether they're using a desktop computer, a tablet or a smaller mobile device. Importantly, they make no distinction between these channels and expect their supplier's response to be consistent and complete.
Achieving this effectively means keeping customer management in a central resource that can be accessed and updated by an operative however they are dealing with a customer, whether through an online form, a web-chat interface, an email or over the phone.
Easy come, easy go?
As a whole, energy customers tend to be reluctant to switch suppliers – less than 20 per cent of them do so with any regularity. If you look at the customers of challenger brands, however, the picture is entirely different as just about every customer they have has already switched in recent years, and they will do so again if they are not treated well.
As a result, these young businesses find themselves between a rock and a hard place. They can't afford to get their customer service delivery wrong, but nor can they afford large-scale investment in expensive processes to ensure they get it right, as this will put upward pressure on the prices they're able to offer to customers.
It is inevitable that a growing business must invest in developing its capabilities to maintain standards as it grows, but any investment must be justified by guaranteed improvements in customer management capabilities and carefully planned to ensure it doesn't cause cash flow issues.
It must also be sustainable in the long term and this means ensuring that customer management cost growth is significantly less rapid than revenue growth.
Customer experience Outsourced Service Providers (OSPs) could be the answer as they offer pay-as-you-go access to the technology required to deliver on the challenges described above without the significant up-front investment required to build the systems in-house.
The sophistication and level of customisation offered by these hosted services has developed rapidly in recent years, building-in advanced knowledge resources to ensure contact operatives always have the latest information to hand, and analytical tools to track contact in detail and identify areas where improvements or change to the service are required.
While the challengers might initially win customers by offering an enticing price, they will only retain them by providing a service that delivers consistently – not only on price but also on quality of customer experience.
The advent of hosted services means growing businesses no longer need to go it alone in developing these capabilities.
---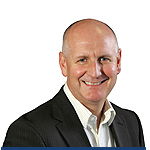 David Turner is Chief Executive Officer at Webhelp UK
Webhelp UK is part of the Webhelp Group; customer experience innovators across a range of digital, social and traditional voice channels to an international client base.
From 10 locations across the UK, Webhelp provides multi and omni-channel services to some of the UK's most progressive brands and businesses including Sky, EE, Vodafone, First Utility, Office Depot, Mobile by Sainsbury's & Plusnet. Webhelp UK, which has its operational headquarters in Falkirk, Scotland, has grown its revenues by 112% in the last four years by focusing on value-based outsourcing, omni-channel engagement and experience analytics to create optimal customer journeys.
The Webhelp Group employs 22,000 people from 58 locations worldwide and has its British headquarters in London, England and global headquarters in Paris, France.
View Webhelp UK's Website or Company Profile