Helen Murray, Chief Customer Solutions Officer for leading customer engagement provider, Webhelp UK, argues analysing Big Data needn't be as complex or costly as it might appear…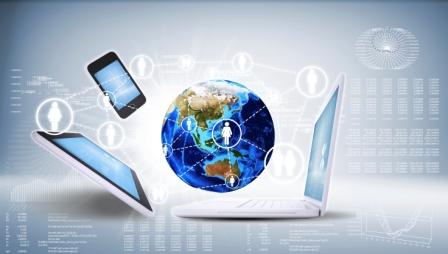 Big Data can be perplexing to the un-initiated, often leaving businesses unsure of where to start. But processing large volumes of data is not a new idea. What's more, it doesn't necessarily require huge investment in analytical tools and the latest software.
The core principles of interpreting Big Data are much the same as the data science that's been taught in our universities for more than 40 years. In a commercial context, simply spotting changes in customer behaviour and deploying a consistent set of actions to pre-empt their needs is often all that's needed.
One of the first applications of simple data analysis is to understand where value comes from in a business' client base; which customers make them money, and which ones cost them money. Creating a separate 'playpen' database where data can be experimented with, in safety and away from the operational database is a relatively easy first step. High level product and service decisions can be then taken from this insight playpen.
Here businesses can analyse customer demographics, understand how they use products or services, how long they've had them, and how much they demand in terms of interaction time and ultimately how much this costs. With new tools available to analyse speech and text, it is now far easier to add contact data into the mix, and uncover the true customer experience, problems and needs.
The main challenge is often in collating the data into one reliable source, which can take a considerable amount of time and resources. And with customers now using a multitude of channels from social media to mobile to interact with companies, this challenge is significantly increased.
Sophisticated analytic tools can be valuable in rationalising these different data sources, but they are not without their costs. For smaller businesses without the necessary budget to invest in their Big Data strategies to this level, the main focus must be on ensuring that the data they capture is targeted against their key business issues (identified from the playpen), and regularly updated each time they have a new interaction with a customer.
Once data has been gathered, there are a number of relatively simple ways to start making analytics actionable. Identifying changing customer circumstances and preferences is a good place to start. If they begin to reduce their spending, it's likely they are facing economic pressure to reduce their outgoings – so why not offer to move them to a less expensive product or service?
Acting on these changes can also be relatively straightforward with the application of simple maths. If, based on previous interactions, a business predicts customer A, for example, has a 10% propensity to react positively to an offer valued at £40 (£40 x 0.1 = £4) and a 5% propensity to react positively to an offer at £100 (£100 x 0.05 = £5), the second offer has a higher expected value for the business and the customer.
Investing in a decision making engine to streamline this process can prove valuable when the number of actions or offers for a customer exceeds 20 to 30, but for smaller numbers the same effect can be achieved by effectively managing data, and putting in place basic structures to score each customer action and analyse it on a regular basis.
There's a lot of hype around Big Data, but it shouldn't put off any business looking to improve the profitability and efficiency of its interactions with customers. As we explained in our recent whitepaper, Big Data: Now it's personal by putting in place some simple measures to improve its collection and analysis, it can yield impressive results in improving profitability and customer retention for companies, whether they have millions to invest in software and CRM resources, or not.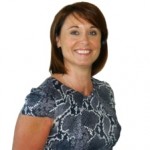 Helen Murray, Chief Customer Solutions Officer – Webhelp UK
To download the whitepaper Click Here
For additional information see Webhelp UK's Company Profile