Virtual reality holds huge potential for training contact centre agents – Parham Saebi, Head of Client Relations, CRM Solutions at Arvato UK & Ireland

Agent training is a crucial component of delivering a great customer service -best practice learning and development must continually evolve in line with growing consumer expectations. The challenge has always been to enable agents to experience realistic customer service scenarios that test and develop their capabilities, without exposing customers to agents who aren't yet fully equipped with the right skills and experience to deliver a positive customer experience.
Consumers expect their queries to be answered quickly and effectively, at the first time of asking, but tackling this can be difficult. According to recent research from The Institute of Customer Service, one in six Britons claim to experience poor customer service at least once a week.While there are a number of factors behind this, delivering the right training can help deliver significant improvements in speed and quality of service.
It's here that advances in virtual reality technology are set to have a big impact on the contact centre community. By completely disconnecting trainees from the outside world, Virtual Reality provides an immersive training experience which can be particularly effective in helping trainees develop the communication skills they will need to resolve queries quickly. In our own training schemes, we've found virtual challenges provide invaluable practice for agents to develop their problem-solving ability while under pressure.
While traditional classroom-based training– such as roleplay –focuses on the same skills, VR adds a heightened sense of realism andthe option to introduce gamification, which, even in its most basic form, creates a more memorable learning experience.
For example, one of our trials involved a game,initially developed for the recreational market,where team members work together to diffuse a virtual bomb.While one participant wears a Virtual Reality headset with the 'bomb' in front them counting down to detonation, the rest of the team has to relay instructions on how to disarm it – not knowing what the person in the virtual world is seeing.
Without the help of body language or visual clues, trainees had to rely on verbal communication and overcome obstacles like accent, volume, rate of speech and lack of enunciation. As well as using active listening, the participants learned how to ask the right questions quickly and describe potentially complex information against the clock in an accessible manner – integral skills for agents providing technical support to customers with only a basic understanding of the specific product or service.
The participants found the trial to be a hugely enjoyable, engaging experience, which is key when it comes to helping individuals learn and absorb important information quickly.
This pilot is only just scratching the surface. Further development in the technology promises to give organisations access to a tool that puts staff in a virtual contact centre environment to negotiate a range of different scenarios based on their individual training requirements. As such, programmes could be potentially personalised not just for specific roles, but to support employees in areas where they need to improve.
While VR is still in its infancy, there's little doubt that it is set to play a major role in helping the next generation of customer service professionals deliver the memorable experiences consumers have come to expect from their favourite brands.
---
Additional Information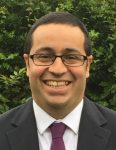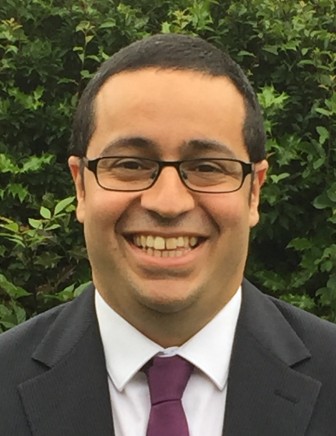 Parham Saeb is Head of Client Relations, CRM Solutions at Arvato UK & Ireland
Arvato is a trusted global business outsourcing partner to the private and public sectors in the UK and Ireland. With more than 50 years of experience in outsourcing, Arvato combines expertise in business process outsourcing (BPO), financial solutions, customer relationship management, supply chain management, cyber security and public sector and citizen services to deliver innovative, individual solutions. Arvato has long-term partnerships with some of the most respected companies in the UK and globally, as well as innovative public sector clients. It is a subsidiary of Arvato, a leading global BPO provider with over 70,000 people employed across almost 40 countries worldwide.
For additional information on Arvato visit their Website