Ultracomms to showcase its pioneering telephone payment technology at major industry summit in Manchester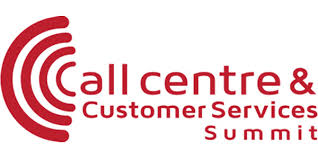 Ultracomms will be attending the Call Centre and Customer Services Summit in Manchester to showcase its omni-channel and secure payment solutions that ensure businesses achieve compliance and minimise the risk of card payment fraud at a time of heightened threat.
Specialists from Ultracomms, an industry leader in providing omni-channel contact centre solutions, will be speaking to business leaders about the challenges facing the industry in achieving a seamless customer experience while also achieving PCI DSS (Payment Card Industry Data Security Standard) compliance.
The major conference will be held at The Hilton in Deansgate on September 17 and 18 and will bring together buyers and suppliers from across the contact centre sector for networking and one-to-one business meetings. The wide range of delegates will include Capita, the Environment Agency, Ocado, Royal Mencap Society, Virgin Holidays and The Hut Group. The Manchester forum follows the success of the London Call Centre and Customer Services Summit earlier this year.
Specialists from Ultracomms will be highlighting the risk of card fraud from telephone payments, in particular card-not-present (CNP) theft, which has risen by almost 10 per cent in the past two years and is seen as a "weak link" by fraudsters. In spite of the risks, two thirds of contact centre organisations continue to take payments using outdated pause and resume technology, where agents pause the call recording when taking card data, and then reactivate it afterwards. Manual pause and resume is not foolproof and still exposes the contact centre to sensitive card data and significant risks of card data fraud. It is expected that the PCI DSS Council will deem the method no longer compliant when the next update to its standards is published.
The Ultracomms team will be showcasing their pioneering cloud-based DTMF (dual tone multi-frequency masking) solution, which enables customers to securely enter their card details directly through their telephone keypad, preventing card data from ever entering the contact centre environment.
The technology, called PaySure, means the contact centre has effectively outsourced the payment process for PCI DSS purposes. With the contact centre environment completely out of scope, the risk to businesses has been removed, without impacting operating profits, breaking audit trails, or damaging the customer journey.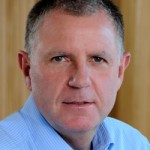 Derwyn Jones, Chief Executive of Ultracomms, said:
"Our team are delighted to be attending the Call Centre and Customer Services Summit in Manchester and it builds on our success at the first summit in April. Ultracomms has a strong reputation as a trusted provider of innovative contact centre solutions across the North of England and Scotland and we look forward to building on this further as we strengthen existing relationships and build new ones.
"We saw significant interest in our PaySure solutions in London and we expect a similar level of enthusiasm for the technology in Manchester. Paying over the phone is a standard practice and is expected among consumers, but it seems that industry has taken some time to catch up in order to fully secure this method of payment.
"Our range of PaySure solutions ensure complete payment security, giving both the businesses and customers peace of mind. Our cloud-based technology protects the customer service experience and has significant advantages over some other automated solutions, which tend to increase call abandonment rates.
"In an era when card fraud is expected to rise even further, and with data protection under unprecedented scrutiny, the call centre industry must adapt to 21st century needs and adopt new technology."
Derwyn added: "The only bulletproof way to guarantee PCI DSS compliance in the contact centre is to not capture the payment card information in the first place and our PaySure cloud-based DTMF masking solutions now make this an affordable reality. We look forward to showing businesses how we can seamlessly incorporate this technology and really help their business go from strength to strength."
---
 Additional Information
For more details on the Call Centre and Customer Services summit Click Here
Ultracomms is a leading provider of PCI DSS level 1 certified secure payment handling and omni-channel customer contact management solutions to contact centres. Our advanced customer interaction and secure payment solutions are designed to help clients maximise contact centre performance, improve customer experience, simplify compliance process and reduce organisational risk.
For additional information on Ultracomms visit their Website or view their Company Profile